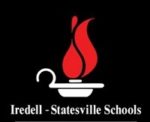 BY KARISSA MILLER
Iredell-Statesville Schools needs more teachers, and Superintendent Jeff James said the district has two innovative plans to help close the gap.
Like many other districts across the state, I-SS has faced a growing teacher shortage over the past few years.
Fewer and fewer people have been entering the teaching profession, and more people are leaving. That has left I-SS and other districts struggling to fill teaching positions, which has been compounded with teachers exiting the profession due to COVID-19 burnout.
During the Committee of the Whole meeting Monday night, the superintendent outlined a lateral entry plan to recruit individuals into teaching who hold a four-year college degree.
"If you have a four-year degree and have ever contemplated becoming a teacher, we will help you get the required courses in to get your teaching certification," James said.
The superintendent also introduced a proposal to provide tuition assistance for prospective teachers. I-SS would provide $500 per semester and up to $1,000 per year.
"We plan on having that recurring so that we can promote individuals that are in other industries that would like to come into teaching," James explained.
The superintendent asked the board to consider voting at the August 8 meeting to approve a budget that will include spots for 40 individuals.
"This is not a problem unique to us. It's going to be a problem across the state. We need to know it's coming that we have to do what we can now because it's going to be a major problem," said Chairman Todd Carver.
In an effort to recruit and retain teachers with young children, I-SS will launch additional affordable childcare sites for infants and children up to four years old for district employees.
Celeste Henkel Elementary School opened childcare services for children up to age four for employees at cost for employees, James said.
The average childcare cost is about $1,400 per month and goes up to $2,100 a month. The district provided childcare at around $650 a month.
James said having affordable childcare available helped a principal retain some of his best teachers.
This year I-SS will continue the childcare program at Celeste Henkel and add additional sites for employees at Woodland Heights Elementary, N.B. Mills Elementary and Harmony Elementary. The childcare programs will serve children from birth to age four. Each site can serve 20 to 23 kids depending on the room size.
West Iredell High School will soon have an early childhood program. It will serve 2– to 4-year-olds and be a learning lab for clinicals for high school students taking Early Childhood courses and Childhood Development courses.
Anyone who has nice baby cribs or baby nursery furniture can donate it to I-SS for these childcare sites for employees. Anyone that can make a donation is asked to contact I-SS Director of CTE Tim Woody at tim_woody@iss.k12.nc.us .