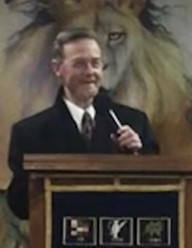 Dennis Ray Hutchins, 65, of Statesville, N.C., passed away Sunday, July 31, 2022, at Gordon Hospice House.
Mr. Hutchins was born December 4, 1956, in Winston-Salem, N.C., the son of the late Elmer and Clidia Watson Hutchins.
Dennis and his beloved wife Cynthia were members and Dennis was a minister at Eagles Refuge Ministries under Senior Paster Harold Mash (Mary) and current Pastor Jeremiah Moore. He was an evangelist who enjoyed holding tent revivals. Dennis planted gospel seeds and all those who are left will see the harvest of his work. He was self-employed as a professional painter – and loved his career.
Along with his parents, Mr. Hutchins was preceded in death by his sister, Brenda Hutchins.
He is survived by his wife Cynthia Mash Hutchins; his daughter, Hope Grainger (Doug); his son, Joel Anderson (Sabrina); and his granddaughters, Olivia Grainger and Bella Grainger. Also surviving are his brothers, Roger Hutchins (Cheryl) and John Hutchins (Tammy); his sisters, Carolyn Pettit (Ed), Nancy Hutchins, and Debra Wolf; and numerous nieces and nephews.
Funeral services for Dennis Hutchins will be conducted at 11 a.m. on Saturday, August 6, 2022, at Eagles Refuge Ministries with Pastor Jeremiah Moore with Dr. Roger Hutchins and Rev. Richard Owings officiating. Burial will follow the funeral service in the church cemetery. The family will visit with friends from 10:30 to 11 a.m.
Troutman Funeral Home is serving the family.