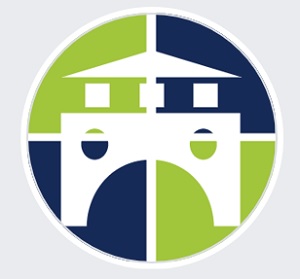 Editor's Note: This is the second of two columns about the Iredell County Public Library staff's efforts to document information about lost cemeteries in Iredell County. The first column is available HERE.
BY SHELLIE TAYLOR
In my last article, I mentioned briefly the work of Russell and Irene Black and Mildred Miller who spent a lot of time researching and documenting Iredell cemeteries. Another champion of this cause was Katherine Ross Alexander, whose research collection was donated to the library and is currently being digitized.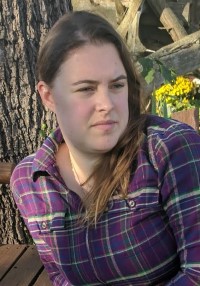 Katherine lived in Stony Point and was a member of Stony Point United Methodist Church. Her research on the church's history has been most valuable to me when researching the Old Mount Pleasant Church, which incidentally has a burial ground. She did research for her Ross, Barnard, and Patterson families, along with her husband's Alexander roots, so she visited several cemeteries in Iredell County. Her notebook of cemetery listings is at the library and has proven most useful, even though it was written several decades ago.
Based on the dates of the most recent burials in her notebook and the references to some landowners who have passed away, I'd say she compiled her findings between 1976 and 1986. Many people would say, "That's outdated information! Why use that in your research?" Well, the most important reason is time. Even just a few decades changes landscapes and conditions of cemeteries. Some of the stones visible to Katherine Alexander in the 1980s might no longer be there, or the stones might have been buried.
Mildred Miller noted in her cemetery history book "Time Is, Time Was" that some abandoned cemeteries were difficult to locate. If they were difficult to locate in 1990 when the book was published, they are probably completely overgrown by now. Also, in 1989, Hurricane Hugo delivered widespread devastation to farms and forests in our area. In addition, properties have changed hands so many times that current landowners might not even know they have a cemetery on their property.
Many landowners also don't know that cemeteries are actually protected by law and are tax exempt on property records. North Carolina state law even provides landowners the opportunity to request financial help in caring for a cemetery on their property.
Below is General Statute 65-112 in regards to appropriations of funds for cemetery care:
"§ 65-112 To encourage the persons in possession and control of the public cemeteries referred to in G.S. 65-111 to take proper care of and to beautify such cemeteries, to mark distinctly their boundary lines with evergreen hedges or rows of suitable trees, and otherwise to lay out the grounds in an orderly manner, the board of county commissioners of any county, upon being notified that two-thirds of the expense necessary for so marking and beautifying any cemetery has been raised by the local governing body of the institution which owns the cemetery, and is actually in hand, is hereby authorized to appropriate from the general fund of the county one-third of the expense necessary to pay for such work, the amount appropriated by the board of commissioners in no case to exceed fifty dollars ($50.00) for each cemetery."
It is also against the law to knowingly and purposefully plow over or otherwise destroy a cemetery:
§ 14-149 (a) It is a Class I felony, without authorization of law or the consent of the surviving spouse or next of kin of the deceased, to knowingly and willfully:
(1) Open, disturb, destroy, remove, vandalize or desecrate any casket or other repository of any human remains, by any means including plowing under, tearing up, covering over or otherwise obliterating or removing any grave or any portion thereof.
(2) Take away, disturb, vandalize, destroy, tamper with, or deface any tombstone, headstone, monument, grave marker, grave ornamentation, or grave artifacts erected or placed within any cemetery to designate the place where human remains are interred or to preserve and perpetuate the memory and the name of any person. This subdivision shall not apply to the ordinary maintenance and care of a cemetery.
(a1) It is a Class H felony, without authorization of law or the consent of the surviving spouse or next of kin of the deceased, to knowingly and willfully disturb, destroy, remove, vandalize, or desecrate any human remains that have been interred in a cemetery.
(b) The provisions of this section shall not apply to a professional archaeologist as defined in G.S. 70-28(4) acting pursuant to the provisions of Article 3 of Chapter 70 of the General Statutes.
Unfortunately, that law was put into effect in 2007, so for all the cemeteries destroyed prior to that there is nothing that can be done. Going forward, hopefully more care will be taken for cemeteries and their preservation.
Sometimes when I'm out riding around on the back country roads with my husband, I'll randomly point out, "I wonder if there's a cemetery hidden in those woods," or when I see an old homestead, "I wonder if there is a family cemetery on that property." Quite frankly, my husband thinks I'm nuts for it. I always say that people don't have to be a cemetery nerd like me, but everyone should regard them with respect. The people buried there were someone's mother or father, brother or sister, grandmother or grandfather, and they all played a role in the growth of that particular family and in the development of our county.
Below is another list of abandoned cemeteries in Iredell County with unconfirmed locations. If you have information about these sites, please contact the library at the information at the end of this article.
• Old Mount Pleasant Church (now Stony Point Methodist) – On Smith Farm Road on the Alexander/Iredell county line. This church was started around 1820 (before Alexander County was created) and changed its name and moved in 1861. These burials are most likely prior to 1880.
• Houstonville Moravian Church – No information is known on this church or its history, but it's supposedly in the Houstonville area of Union Grove Township.
• Ingram Cemetery – Near where I-40 crosses the Catawba River. In the 1980s, the land was owned by Duke Power.
• Hemrick Cemetery – Half mile west of I-77, off Mullis Road. Find A Grave reports inaccessibility and deterioration of site.
• Indian Cemetery – In a pasture near Cornelius Road and Judas Road in Mooresville. Known only through old local tradition.
• Scroggs Cemetery – Somewhere on County Road 1561 (Liberty Hill Road or Bowles Farm Road).
• Johnson Family Cemetery (1) – On County Road 1585 (Cattlemans Road).
• Johnson Family Cemetery (2) – On Pisgah Ridge Circle (or near there) about 1.5 miles from an unnamed intersection.
• Kemp Family Cemetery – West side of Hwy 115, just before Wilkes/Iredell County line.
• Madison Family Cemetery – About a mile west of Jennings Store on farmland owned by Templeton then Redmon. Only field markers reported, cemetery probably lost.
• Marsh Family Cemetery – Probably in Mazeppa area.
• Mullis Family Cemetery- In Union Grove 1/4 mile west of I-77, north of Hunting Creek.
• Norton Family Cemetery – Near Stony Point, possibly in Alexander County. Rumor said that in 1914 the stones were moved into a creek so they could cultivate the field and in 1958 they were reported as being salvageable, but nothing after that was said about them.
• Pearce Family Cemetery – Hwy 115 at corner of Crider Photography Studio (used to be 2294 Wilkesboro Hwy, next to church) in Concord Township.
• Parrot Baptist Church Cemetery – No information known about this location
• Prevette Family Cemetery – 1/4 mile off SR 1805 (Butch Branch Road), about .3 mile from Grassy Knob Church, on left side coming from church.
• Rufty Family Cemetery – 1 mile from SR 1554 (Midway Road) to left of SR 1565 (Stikeleather Road), damaged by nearby cultivation; some stones legible 20 years ago (this note was written in 1994, so stones were legible about 1974).
• Shaw Family Cemetery – Somewhere on Hamlet Road in Eagle Mills Township.
• Smith-Wallis Cemetery – Somewhere near Jonethal Drive in Eagle Mills Township on private property in remote area.
• Thyatira Methodist Church – Associated with Trinity Methodist in Concord Township; cemetery not identifiable.
• Tucker's Grove Cemetery – About 1.6 miles from Hwy 115 on SR 1871 (Tuckers Grove Road) on right side of the road.
• White Family Cemetery – Intersection of Jennings Road and Eupeptic Springs Road in Union Grove.
• White's Mill Cemetery – Somewhere on White's Mill Road; possibly a slave cemetery.
• Whaley Cemetery – Off SR 1369 (Lewis Ferry Road), 1/2 mile west of SR 1005 (Old Mountain Road).
• Woodward Cemetery – Located on SR 1821 (Trivette Road or York Spann Road) 1 mile east of Barron Cartwright's Store (no such store there anymore).
LEARN MORE
North Carolina state laws on cemeteries: https://cemeterycensus.com/law/nc-law.htm
Shellie Taylor is leading this cemetery project and can be contacted if you have any information regarding the above-mentioned sites at (704) 878-3090, Ext. 8801, or michelle.taylor@co.iredell.nc.us. She is the Local History Program Specialist at the Iredell County Public Library.