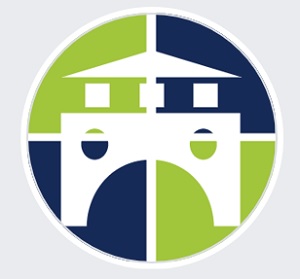 Editor's Note: This is the first of two columns about the Iredell County Public Library staff's efforts to document information about lost cemeteries in Iredell County.
BY SHELLIE TAYLOR
One of the best ways to preserve family history is by preserving cemeteries, which hold so much valuable information to researchers. They are peaceful and sacred resting grounds for those who came before us.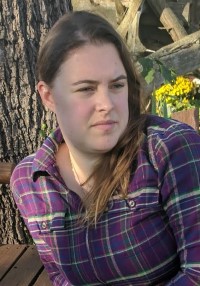 Many of us will go visit our grandparents at their cemetery on holidays, or lay flowers on Father's Day or even plant bushes, shrubs, irises, or daffodils in an attempt to replicate mother's garden that she loved so much.
Sadly, many people don't think of those from the distant past. Iredell County is home to over 260 cemeteries. Some are large grounds maintained by our towns such as Oakwood Cemetery in Statesville, Willow Valley in Mooresville, or the Harmony City Cemetery. We also have many African-American cemeteries such as Belmont in Statesville, Green Acres in Mooresville, and Green Street in Statesville, which is undergoing extensive historic research in the hopes of obtaining recognition as the largest burial ground in the county for those who were born into slavery but died as free men and women. We even have historic graveyards like the Allison Family Cemetery and Fourth Creek in Statesville that have been revered for generations by county residents. Most of our cemeteries belong to churches. However, since the founding of Iredell County in 1788, several churches have formed, established cemeteries, and subsequently closed or moved; thus, there are a few sites that were once church burial grounds which have since been abandoned.
These lost cemeteries and forgotten graveyards hold just as much important information to preserving our past and the heritage of Iredell County residents as the rest of them. They might even hold clues to stories never before told. The Local History & Genealogy department of the Iredell County Public Library is on a mission to preserve the information about all Iredell County cemeteries, and we need everyone's help to accomplish this task.
The last cemetery survey for the county was conducted in 1999 by Russell and Irene Black who were active members of the Genealogical Society of Iredell County. Mildred Miller was another member who dedicated a lot of time to cataloging and preserving cemeteries. All seven volumes of the Blacks' survey and Miller's research are available to view at the library, but a lot has changed in the last 22 years. New burials, of course, but also cemeteries that were once visible have been lost to overgrowth of trees, development of communities, and cultivation of farmland. We need your help to find these lost treasures. Our goal is to document the information remaining on stones and to photograph sites. We also want to educate and encourage landowners who have cemeteries on their properties to preserve these sites, keep them out of the way of farm equipment and livestock, and conduct basic maintenance in these areas.
Below is a list of cemeteries whose locations are unconfirmed. Many of the location descriptions were made in the 1980s and 1990s prior to road name changes. There are also references to landmarks which no longer stand. If you know of any of these sites or have contact with anyone who might have more information, please contact the library (contact information listed at the end of this article). We would love to hear from you!
• Andrews Family Cemetery – On Kennesaw Rd, somewhere near what used to be called Little's Mill, also noted to be near "Mayberry Store"
• Leander Barnard Homeplace, Hayes Cemetery, Butler Cemetery – Possibly three different cemeteries in same general area, around Holly Springs Baptist Church on Houstonville Road
• Bailey Family Cemetery – Somewhere on Chief Thomas Road
• Eagle Mills Cemetery (Eagle Mills Methodist) – Off Union Grove Road, near Eagle Mills Road, rumored to have been bulldozed over
• Feimster Cemetery – On County Rd 1552 (Hallmark Road?) off Midway Road
• Mount Moriah Church – Possibly near intersection of Dash and Saw Mill Road in northern part of the county, mostly farmland and dirt roads
• Shoemaker Cemetery – On Carderwoody Road, near McHargue Mountain
• Nicholson (Welch-Nicholson) Cemetery – On Barnard Mill Road, near the bridge (should have a stone enclosure with a sign "Nicholson Cemetery, Sept 1931")
• Alfred Sharpe Family Cemetery – On Yadkin Valley Road, rumored to be in the woods with only one marked stone, others stones may denote unmarked graves
• Rash Family Cemetery – On Warren Bridge Road, about a half mile from Hwy 901 on the right side of the road
• Williams Cemetery – On Sandburg Road, not far from Hwy 115 on left
• Redman/Redmond Cemetery – Not far from Williams Cemetery (maybe 1.5 miles away), on Sandburg Road
• Hill-Harris Cemetery – On County Road 1570 (Harris Bridge Road?), possibly near Hill Farm Road
• Morrison Family Cemetery #1 – Off Cotton Gin Road, near New Stirling Church off Old Mountain Road
• Morrison Family Cemetery #2 – Near Massey Deal Road off Old Mountain Road
• Meck Neck Slave Cemetery – On Meck Neck, near Tuskarora Trail. There was a news article on this cemetery in 1991, but no follow-up newspaper articles have been found. Red Hill School was on the north side of cemetery (school shut down during consolidation during 1920s).
• Home Depot Cemetery – Possible slave cemetery which was on property where Home Depot is now in Statesville, graves were relocated nearby according to a 2000 article, but no information has been found since.
• Caldwell Cemetery – On Cool Springs Road, about 2 miles from Hwy 64, reportedly near Chestnut Grove Baptist Church
• Clark Slave Cemetery – Possibly near Eufola Baptist Church on Carriage Road
• Mary Crawford Burial – Somewhere on Island Ford Road, near bridge that crosses over Third Creek
• Crawford-Waugh Cemetery – In Concord Township (possibly same as Mary Crawford Burial), close to I-40 and Third Creek
• Davis Family Cemetery – On Turnersburg Hwy on top of a hill about 100 feet from road
• Dickens Cemetery – Off Hwy 901, about a quarter mile from Hwy 115
• Dowell Cemetery – On Myers Mill Road, just past turn for Dowell Road; rumor has it the cemetery was destroyed when the road was built
• Eades Family Cemetery – Somewhere on or near Shumaker Mountain in New Hope Township
• Forcum Cemetery – In a grove of trees on right side of County Road 1549 in Union Grove (Google Maps doesn't pick up a Road 1549 in Union Grove)
• Gaither Cemetery – On Rimrock Road near the creek; coming from Mt. Bethel Road it should be on the left on a knoll in sight of the bridge; rumor says tombstones are missing and lost to erosion.
Shellie Taylor is leading this cemetery project and can be contacted if you have any information regarding the above-mentioned sites. Contact her at (704) 878-3090, Ext. 8801, or email
michelle.taylor@co.iredell.nc.us. She is the Local History Program Specialist at the Iredell County Public Library.