FROM STAFF REPORTS
The former executive director of National Balloon Rally Charities Inc. has been charged with two counts of indecent liberties with a child following an investigation by the Iredell County Sheriff's Office.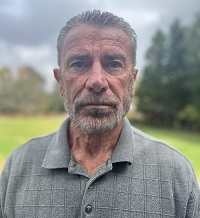 Guy V. Welch, 64, of Statesville turned himself in at the Iredell County Detention Center early Thursday afternoon. He was served with the charges, processed and released on a $100,000 secured bond.
The alleged offenses occurred on June 17, 2012, prior to Welch's employment as director of NBRC, the Statesville-based nonprofit that runs Carolina BalloonFest. The child was interviewed at the Dove House Children's Advocacy Center as part of the investigation.
Welch, who retired following the October 2022 event, said Thursday that he was innocent and that the charges, which involve a child under the age of 13, are unfounded.
"In response to the allegations against me, I absolutely and in no uncertain terms declare my innocence," Welch said in a statement to Iredell Free News. "With that said, I will vigorously defend myself against these charges.
"I would like to thank everyone who supports and believes in me during this difficult time," he added. "I look forward to clearing my name in court."