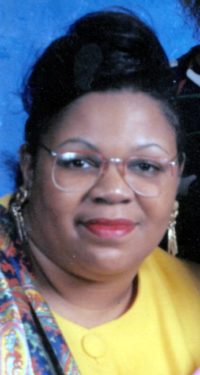 Cenell Terry Dalton Love was born on Wednesday, November 16, 1955, to the late Donald N. Dalton and Lottie Jordan Dalton in Harrisburg, Pa. For a brief period of time, Cenell was raised by her beloved grandparents, Rodney and Inez Dalton in Statesville, N.C. She gave her life to Christ at an early age. Cenell attended Morningside Elementary School before relocating to New York City. She received the rest of her formal education from New York City's Public and Parochial School Systems, before graduating from William Cullen Bryant High School in 1974.
Cenell was united in Holy Matrimony to the late Roy Wyman Love on January 3, 1987. Roy and Cenell's union was blessed with one daughter, Courtney.
After attending Baruch College, Cenell began her career at Chemical Bank (now Chase Manhattan Bank), where she rose through the ranks to Senior Transfer Coordinator within the department. She went on to work at the Kings County Public Administrator's Office before retiring in 2015.
Relocating to Statesville upon retirement, Cenell joined Landmark Church of God in October of 2017 under the leadership of Bishop Philip C. Pearson. There she volunteered at the church's Landmark Relief Ministry (Food Pantry) in which she formed new and endearing friendships. Cenell's faith in the Lord and compassion for people led her to wear many hats within the church as well as the community. Those hats included being Tenant Association President, PTA Treasurer, Pastor's Aide President, leading meetings, fundraisers and school functions. For those who knew and loved her best, she was a loyal friend, confidant, cheerleader, listening ear, prayer warrior, colleague and advocate.
Cenell leaves to cherish her memory her daughter, Courtney Love of Statesville, N.C.; one aunt, Rosa Love of Soperton, Ga.; one brother-in-law, Gregory Love (Sandra) of Macon, Ga.; five sisters-in-law, Michele Foster, Barbara Richards (Ellis), Debra Schultz, Sharon Smith and Patricia King (William); cousins, Brian Dalton (Angela), Harriet Wilson (Ralph), William Dalton, Tamala Anderson (Glenn), and Ronald Alexander (Judith); two god brothers, Selmon Holliday (Patricia) and Anthony Holliday; and a great host of nieces, nephews, extended family, friends and her Landmark Church of God family.
The family will receive friends on Tuesday, November 1, 2022 at 1 p.m. at Landmark Church of God in Statesville with a funeral service will follow at 2 p.m. with Bishop Philip Pearson officiating. Interment will occur at a later date at the Love Quarter Cemetery in Soperton, Ga.
In lieu of flowers, the family requests that memorials be made to the Landmark Church of God Relief Ministry.
Condolences may be sent to the family online at http://www.bunchjohnsonfuneralhome.com.
Bunch-Johnson Funeral Home is honored to be entrusted with the care of Mrs. Love and her family.