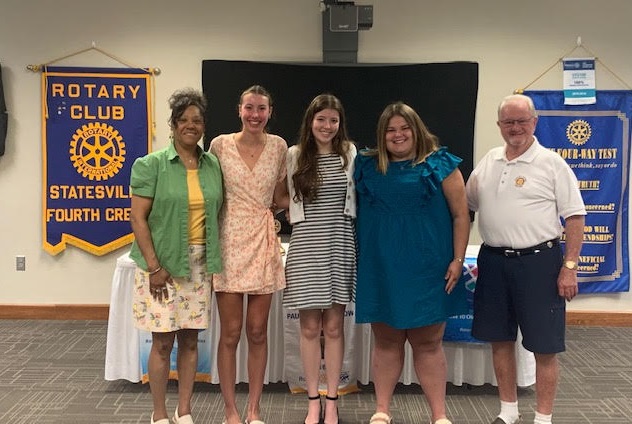 Special to Iredell Free News
The Fourth Creek Rotary Club of Statesville welcomed scholarship recipients and their parents to the club's weekly meeting on May 25 to present their scholarships.
The scholarship recipients spoke about the projects they have worked on in high school and their future plans for college.
The following students received scholarships:
♦ Allison Eudy, CCTL;
♦ Hannah VanBuren, South Iredell High School:
♦ Molly Smyth, South Iredell High School; and
♦ Johnpaul Avila-Funes (not pictured), Statesville High School and CATS Automotive
These students were selected by the scholarship committee composed of Rotarians Marlene Scott, Leon Ijames, Donnie Haynes, Ralph Lepley, and Rick Morrison.
The scholarships are funded with money raised by the Laura Laws Memorial Golf Tournament.