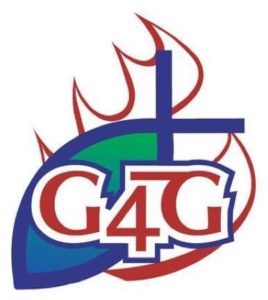 BY DEBBIE PAGE
debbiepage.iredellfreenews@gmail.com
G4G Ministries, in partnership with Foundation of Hope Ministries, Visions Outreach Ministries, the Statesville Police and Fire Departments, local churches, and other organizations, is hosting a community outreach event for families on Saturday, April 2.
The free event, which begins at 11 a.m., is being held at Kimbrough Park, located at 1833 East Greenbriar Road in Statesville.
Rob Harris of Foundation for Hope and Brad Bullock of G4G met with neighborhood churches and representatives about two weeks ago and organized the kid-focused event for families in the area.
"We see it as a big old neighborhood reunion," said Harris. "Everyone's invited. We want the kids to come out for truly a family event."
The event will feature a grilled chicken lunch with sides, hotdogs, music, prayer tent, and a variety of arts and crafts and games for the whole family to enjoy. Free clothing is available, and other giveaways are planned.
The groups have hosted several events at Brookwood Inn and in South Statesville. They wanted to reach out to Statesville's east side and reached families in need in that part of the community.
LEARN MORE
For more information, visit www.g4gministries.com, email at info@g4gministries.com or call 704-380-3708.