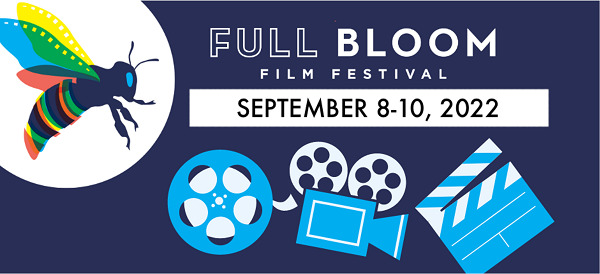 Special to Iredell Free News
The Full Bloom Film Festival will present films from seven countries this weekend at venues across Downtown Statesville.
And among the hundreds who will participate in this year's festival will be approximately 60 filmmakers who are traveling from as far away as England to attend.
The Full Bloom Film Festival will kick off with a VIP screening and party on Thursday evening. Film sessions will be held throughout the day on Friday and Saturday, featuring carefully curated selections that range from animation and shorts to full-length features and documentaries.
Guests at the festival will also have the chance to meet and mingle with filmmakers during Q&A's following the sessions, as well as after-parties and other events.
A highlight of this year's festival is the red carpet screening of Statesville native Sheldon Candis' ESPN documentary "Baltimore Boys" on Friday evening at Mitchell Community College's Shearer Hall. Candis will also be presented with "The Buzz" award celebrating achievement in film. Friday night will close with a party open to the community at the Old Jail, with live music by N-Spire, food trucks and craft cocktails.
The festival will conclude Saturday evening with a red carpet screening of the feature film "Hideout" from Taiwan, followed by an awards presentation and after-party.
Tickets for the festival can be purchased at the box office at Lake Mountain Coffee, located at 100 W. Broad Street, on Thursday, Friday and Saturday from 10 a.m. to 4 p.m.
LEARN MORE
To learn more about the 2022 Full Bloom Film Festival and see a complete list of selected films, visit https://www.fullbloomfilmfestival.org/