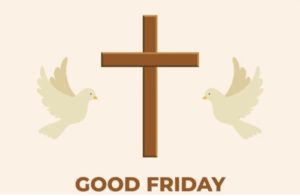 Special to Iredell Free News
A Community Walk for Peace will be held Friday, April 15, focusing on the history of civil rights in Statesville.
Sponsored by First Baptist Church, 464 Garfield Street, and Grace Baptist Church, 719 Club Drive, the estimated two-mile walk will include 11 "stops," where an account of Statesville's racial history and a corresponding statement from the Beatitudes will be shared.
The churches came together to create the walk as an opportunity for the community to learn more about Statesville's racial history and to challenge participants to use the teachings of the Beatitudes as a path for racial reconciliation.
Statesville native Skip McCall provided much of the history that will be highlighted during the walk: the integration of schools, the segregation of public facilities, local civil rights marches and sit-ins, Civil Rights leaders, and other instances of discrimination.
Rev. Steve Shoemaker, pastor at Grace Baptist Church, gave this description of the walk, "On Good Friday the suffering of Christ and the suffering of the world are joined. In this walk we will ponder both, especially the suffering of Black Americans due to racism, both personal and structural, and how it has damaged our community."
The public is invited to attend the walk, which begins at 9 a.m. at First Baptist Church, located at 464 Garfield Street. Following the closing remarks at Fourth Creek Burying Ground, transportation will be provided for participants to return to the church.
LEARN MORE
For more information, call 704-872-5130.