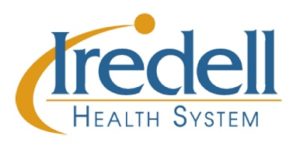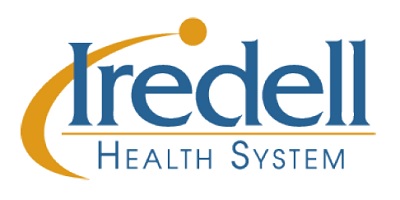 Special to Iredell Free News
A woman plays many different roles throughout her life — whether it be as a wife, a mother, a sister, a grandmother, a co-worker, or a friend. Women have so many responsibilities that something like controlling risk for heart disease may not be at the top of the priority list.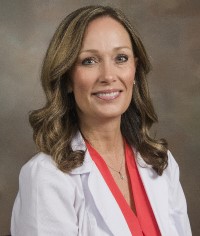 Should you be doing more to protect your heart? Women are routinely reminded of breast cancer and breast screenings, but did you know that a woman's biggest health threat is heart disease?
"Heart disease is still often thought of as a man's disease, however, according to the CDC, almost as many women as men die each year of heart disease in the United States," said Andrea Francis, a family nurse practitioner at Iredell Cardiology.
"In fact, statistics from the American Heart Association (AHA) show that one woman dies every minute from heart disease in the U.S.," she added.
Since heart disease is the No. 1 killer of women, it's crucial to take action.
According to the AHA, you can reduce your risk for heart disease by maintaining certain body measurements, cholesterol levels, and blood pressure ranges. However, it is important to discuss these risk factors with your provider so that they can create an individualized plan for your specific lifestyle.
Below are five tips from Andrea Francis to reduce your risk for heart disease:
Stop smoking
If you smoke, take steps toward quitting. Smoking is a significant cause of heart disease in women.
"Your chance of having a heart attack doubles if you smoke as few as one to four cigarettes per day. Even if you don't smoke, regular exposure to someone else's smoke can increase your risk as well," said Francis.
Smoking is especially dangerous to your heart if you use birth control pills. According to the AHA, a combination of smoking and birth control pills can increase your risk of heart disease by 20 percent.
Get active
Exercising regularly and maintaining a healthy weight can help lower your risk for heart disease.
According to Francis, you should try to get at least 30 minutes of moderate-intensity exercise, like brisk walking, at least five days a week.
Take the stairs rather than the elevator, do some yard work, or park further from your destination and walk. Every little bit counts.
Take control of your diabetes
"Having good control of your diabetes is vital in reducing your risk for heart disease," she said.
People with diabetes have a much higher risk of heart disease. That risk may be even higher for women, especially post-menopausal women.
Maintain a healthy diet
Eating a nutritious diet is a smart step toward a healthy heart.
"Crucial ingredients of a heart-healthy diet include whole grains, fresh fruits and vegetables, nuts, healthy fats like olive oil, avocados, fish, and a limited intake of trans fats and sugars," said Francis.
Manage your stress levels
"Chronic stress is another area of concern for women," said Francis.
Chronic stress is long-term stress that persists year after year.
Over time, the inflammation, elevated blood pressure, and levels of stress hormones can take a toll on your blood vessels and heart. The effects of chronic stress can put you at risk for hypertension, stroke, or heart attack.
"Women need to pay attention to their bodies and be their own best advocates. Women also need to seek out providers who will have the time to listen," said Francis.
LEARN MORE
Francis practices at Iredell Cardiology, located at 925 Thomas Street in Statesville. If you would like to schedule an appointment with Andrea Francis, call 704-878-4694 and ask for an appointment with the nurse practitioner.
About Iredell Health System
Iredell Health System includes Iredell Memorial Hospital; Iredell Mooresville; Iredell Home Health; Iredell Wound Care & Hyperbaric Center; Community and Corporate Wellness; Occupational Medicine; the Iredell Physician Network and more. Iredell Memorial Hospital is the largest and only nonprofit hospital in Iredell County. The comprehensive healthcare facility has 247 beds; more than 1,700 employees; and has 260 physicians representing various specialties. Centers of excellence include Women's and Children's; Cardiovascular; Cancer; Surgical Services and Wellness & Prevention. The Health System's newest campus, Iredell Mooresville, is home to the area's only 24-hour urgent care facility, as well as an ambulatory surgery center, imaging center, rehabilitation services, and physician practices. The mission of Iredell Health System is to inspire wellbeing. For a comprehensive list of services and programs, visit www.iredellhealth.org.