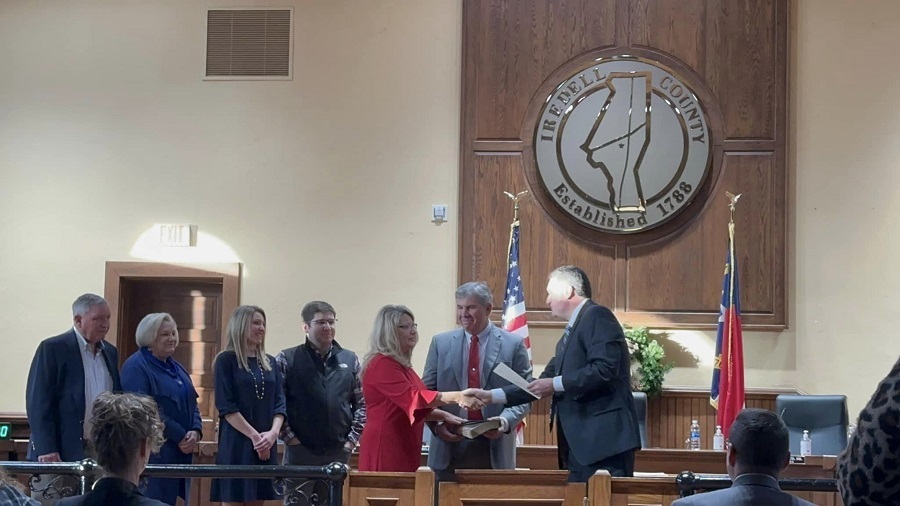 BY KARISSA MILLER
Republican Renee Holland was sworn in Monday morning as the register of deeds at the Iredell County Government Center in Statesville.
Superior Court Judge Joseph Crosswhite administered the oath of office. Holland, who was unopposed in the November election after winning the GOP primary in May, was elected to a four-year term.
Holland's husband Doug held up the Bible as she promised to "faithfully and impartially" uphold city, state and federal laws and to execute the role of register of deeds to the best of her skill and ability.
Holland was joined by her children, Ethan and Emily and her parents Pam and Carl Ladd Jr.