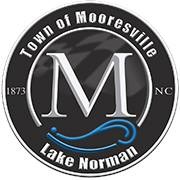 Special to Iredell Free News
Veterans buried at Willow Valley Cemetery in Mooresville will be honored once again this holiday season by Wreaths Across America.
Wreaths Across America is working with Ingram Funeral Home to identify the fallen heroes and lay wreaths on their graves. Additionally, they'll say the name of every fallen Veteran aloud during a ceremony scheduled for 12 noon on December 17 at Willow Valley Cemetery, located at 200 S. Church Street in Mooresville.
Wreaths Across America is still looking for wreath sponsors and volunteers for the ceremony. You can find additional information on the Wreaths Across America's website.
About Willow Valley Cemetery
Willow Valley Cemetery is located on the former farm of John Moore, the founder of Mooresville. The cemetery is comprised of 29.26 acres of land in the Downtown area. There are upright and flat monuments, a Civil War veterans monument, a historic gate and entry, along with graves of several notable figures from the Town's past.