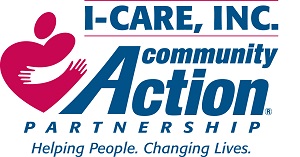 Special to Iredell Free News
I-CARE has been a literal game changer for Jarret Sharpe.
Thanks to funding provided by an I-CARE Community Services Block Grant, Sharpe was able to participate in truck driver training at TransTech in nearby Newton. He started training last December and finished in January.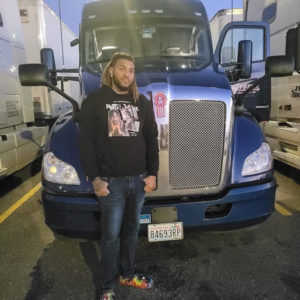 Since graduation Jarret has been on the road, traveling across country.
"I'm driving a 48-foot flatbed for System Transport out of Spokane, Wash.," he said. "My uncle inspired me to take this training, and I thank him daily for that. I've seen the whole United States — from coast to coast and border to border."
"I've discovered I love the wildlife of Wyoming and the eagles in Montana," he added.
He is thankful for the support he received from I-CARE.
"Cindi Bacon is my case manager and she is so helpful," Sharpe said. "While I was heading into graduation from driving school, I was preparing myself to interview trucking companies."
(That's right … he was interviewing them!)
"I wanted to be sure I would land top pay, good benefits and would have adequate time at home. I like to be the best at what I do, and I knew I'd give my best to the company."
In a few years, Jarret sees himself with his own trucks, stepping out to be a broker and doing his own dispatching.
"I'm already a trainer for System Transport. I'll have an apprentice driver with me soon, teaching them all that I know. I'm very detail oriented and I'll enjoy this part of the job."
The nonprofit is in the business of transforming lives.
"Removing barriers and providing opportunities for skills development and employment is our goal," CSBG Director Shelton Moore said.
Partnering employers within Iredell and Alexander counties provides the work experience once the CSBG participants are ready. If you or someone you know is looking for a new start, or if your organization would like to be a part of this initiative, call Moore at (704) 872-8141.