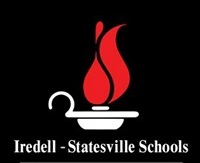 District will also spend $4 million for renovations at Harmony Elementary
BY KARISSA MILLER
Iredell-Statesville Schools officials will close the aging ADR administrative building in Statesville and relocate ADR staff to the CATS facility in Troutman.
The I-SS Board of Education voted Monday to approve a recommendation by board member and Iredell County school facilities task force member Sam Kennington to spend $4 million from the district's fund balance to pay for the CATS expansion.
"The moving and closing of ADR is one of the top needs," Kennigton said during Monday's board meeting. "One of the primary reasons is for health reasons because of the quality of air and mold, etc., etc. That building needs to be condemned."
ADR is one of the district's oldest buildings.
The board has previously discussed the possibility of relocating ADR employees as well as administrative staff at the Race Street office. Multiple repairs are needed, and the board determined the cost to continue fixing both buildings was too expensive.
In the long run, Superintendent Jeff James said, it will also be more cost effective to move all administrative staff to the CATS facility.
On Monday, board members held off on moving Race Street employees until they have more details on future expenditures, including the adjustment of pay scales due to salary compression and the cost of construction needed to expand CATS.
The superintendent told the board that the district has a contract for the sale of the former Mt. Mourne school property for $6.5 million, which he said was above market price.
The board also approved a motion to set aside another $4 million for renovations at Harmony Elementary School. That work will be paid for from the proceeds of the Mt. Mourne school property sale.
"Board member Martin Page said that renovations are needed at Harmony. A wheelchair-bound student cannot get into the school building, and the wheelchair doesn't fit into the restroom and the student must be lifted in and out of the chair as needed, Page explained.
James estimates that the district will finish the year with about $13.5 million in its fund balance account, which operates like a savings account.
Board vice chair Charles Kelly was the only board member to vote against relocating ADR staff to CATS and the the Harmony Elementary renovations.
"I have said until I'm blue in the face," he said. 'I want to know where it's coming from, where it's going and how much it's going to be."
While he said he supports both projects, Kelly said he voted against both because Kelly said staff had not provided enough information. There was only a vague memo without any report outlining the task force's priorities, cost, he said.
Kelly also mentioned that the task force's priorities continue to change.
"Until I have (the information) in front of me in a very distinct matter … I don't think we should be voting at this time," Kelly said.