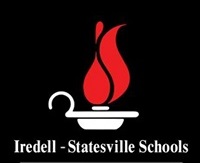 BY KARISSA MILLER
Nearly a dozen individuals who want Iredell-Statesville Schools officials to remove what they contend are inappropriate books from the district's media centers continued to press the issue during Monday's Board of Education meeting.
I-SS lead media coordinator Karen VanVliet told the school board last week that after a review of the 75 titles challenged by a parent less than a dozen books would be subjected to an official review. Works of nonfiction and biographies are not subject to being challenged, she said.
During the public comment period at Monday's meeting, 10 individuals raised concerns about some of the books offered in the libraries and blamed school board members for keeping "pornographic" material on the shelves.
Micah Phelps called for church leaders to "rise up and stop this abomination of humanity." He challenged school board members to step down to the podium after the public comment period and raise their hand and state that they "support sexualized material in our schools and in our curriculum and in our reading material."
Some of the books are "perverted trash garbage," he said, and "it's leading our children down the gates of hell."
"You can either stand publicly behind this perverted garbage or you can grow a backbone and get Pee-Wee's perverted playhouse out of our schools with leading the next generation down the path of Sodom and Gomorrah," Phelps continued.
School Board Chairman Todd Carver prevented some speakers from reading passages that they deemed offensive. He advised them to follow the district's policy for book challenges.
During her turn to speak, Paula Mimnaugh read a graphic passage from "Speak," an autobiography by Laurie Anderson, in which a girl fights off a rapist.
Speaker Kelli Harris asked for the book "Looking for Alaska" by John Green to be removed from several school libraries.
"It glorifies a girl who ends up committing suicide, teaches her friends how to have oral sex, and then raids the campus for porn and describes to the reader what that porn looks like using a lot of curse words and I don't see what educational value it has," Harris told the board.
Harris encouraged parents to ban together to take obscene material off the shelf, stating she doesn't want to "see children go down a different path."
"I'm raising the alarm. I want to tell I-SS parents that these books are in the schools," she said.
At a previous meeting, Troutman Principal Bryan Paslay said that most of the inappropriate material that he deals with on a daily basis isn't found in the school's media center. Instead, he said, it is brought into his school on student cell phones and shared on social media.
Under the district's policy, a parent who believes a library book or supplemental instructional material is inappropriate can file a challenge with their child's principal. During the challenge, students must have their parents' permission to check out that book.
Only two official challenges have been filed by parents during this school year.
VanVliet, the lead media coordinator, explained to the school board last week that the board cannot simply remove a book because a parent or group of parents disagrees with its content. Students, she said, have First Amendment rights to receive and express ideas.
The U.S. Supreme Court ruled in 1982 — in Board of Education, Island Trees Union Free School District v. Pico — that public schools can only bar books that are "pervasively vulgar."