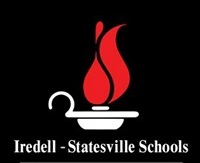 BY KARISSA MILLER
The Iredell-Statesville Schools Board of Education adopted the "early start" option for the 2023-2024 school year on Monday night following a spirited debate on whether the district should do what's best for students or continue to follow a law that board members don't like.
Under the approved calendar, the school year will begin on August 14, 2023, and end on May 24, 2024. The calendar includes 1,025 instructional hours spread over 175 student days. There are nine extra days built in for inclement weather.
The calendar, which circumvents the State of North Carolina's school calendar law, squeaked by on a 4-3 vote, with new board members Mike Kubiniec and Anita Kurn joining Chairman Bill Howell and Charles Kelly in voting to support the "early start" option.
Board members Abby Trent, Doug Knight and Brian Sloan cast the opposing votes
"My struggle is with the oath I took," said Sloan, a new board member. "I'm all for fighting. If I were at the Boston Tea Party, I'd throw the tea in the water. But if I just had got through taking an oath, I wouldn't throw the tea in the water."
Trent, another newcomer, agreed.
"I personally support the early calendar schedule; however, the North Carolina law is very clear, and like Mr. Sloan said we took an oath last week to follow the law. I can't knowingly vote for something that is against the law," she said.
Trent encouraged all parents to contact their state legislators and encourage them to change the law, which prescribes a very specific date each year before which the school year cannot begin. That date is typically in late-August.
Knight also said he has issues with taking an oath and then breaking it.
"When I talk to people in the community, they are like 'they probably won't do anything to you,' " Knight said. "My problem is do we get to pick and choose which laws we break and which laws we don't."
The question, Knight said, comes down to whether the law is unjust or something he does not like. In this case, Knight said, it is the latter.
Kurn, who was also elected in November, gave examples throughout history of issues that people took a stand against, including key figures in the Civil Rights movement. She said the early calendar is a small issue to some people, but also asked: "Is it to the stakeholders of Iredell County who want to provide students with every opportunity to succeed?"
"I vote for the early calendar. I vote for the children," she said.
Kubiniec, the vice chair, shared his take on the existing school calendar law.
"We are wasting resources if students go back in January and then we spend days and hours reviewing material that's already been taught," he said. "We've got learning-loss issues throughout this county and throughout our country. Why are we wasting time reviewing material instead of teaching something new?"
Under the existing law, the first semester does not end until sometime in January for traditional students, meaning high school students take their final exams for the semester after returning from the holiday break.
Kubiniec said leadership is hard. He encouraged the board to lead on this issue and other issues that they will face.
"I believe it's the best thing to do for our students, our parents and our families," he added.
Kelly had a slightly different take. "I don't see it as breaking the law, but I think somebody may look at it and say maybe we missed something here and we need to revisit this," he explained.
N.C. School Calendar law background and I-SS survey
The state's current school calendar law was passed by the N.C. General Assembly in 2004.
School districts have been pleading with lawmakers for years to provide flexibility so school districts that choose to do so can end the first semester before the holiday break. The current calendar also is not aligned with the local community college calendar, which starts earlier.
As a result, some school districts have applied for exemptions based on their historic start dates – and others have just ignored the state's calendar law. Districts with early start dates include Mooresville Graded School District, Cleveland County, Gaston County, Swain and Jackson County, all of which began 2022-2023 school year earlier than permitted by state law.
Last week, Laura Elliot, I-SS director of Testing, Accountability and Student Information, shared data with the I-SS Board about the school calendar survey that garnered more than 4,860 responses.
The overwhelming majority of respondents wanted an early start to the school year so students have the opportunity to take exams before the holiday break, according to Elliot.
"Our stakeholders want to know, if they can do it, why can't we?" she said.

Sign Up for Our Free Daily E-MAIL EDITION: HERE