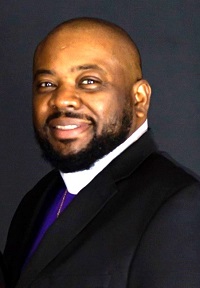 Thomas Edward Cousar, 51, of Troutman, N.C., died on Saturday, December 10, 2022, at his residence. A native of Cabarrus County, N.C., he was the son of the late Amos McIlwain and Mathalene Cousar. He was the Bishop of the Stepping Stone to the Throne Church.
Bishop Cousar is survived by his beloved wife of 16 years, Krista Heaggans Cousar; by his son, Thomas Nathaniel Cousar; by three daughters, Anesia D'Nae Cherry, Anaya Ji'nae Cherry (Sheldon) and Maria Cortez; by a sister, Yolanda Cousar Oliver (Kenneth); by two grandchildren, Revallie Faith McIver and Sophia Cortez; by two aunts, Lula Cousar Rorie and Rosetta Cousar Staten; by two uncles, Robert Lee Cousar (Dorothy) and John Edward Cousar; by his nephew, Chance Hill-Thibou; by his Godson, Mitchell "MJ" Watts Jr.; and by a host of cousins.
The family will receive friends on Wednesday, December 14, 2022, from 12 noon until 1 p.m. and a service will follow at 1 p.m. at The Forward Church, 2268 Wilkesboro Highway in Statesville, N.C. Interment will follow at Oakwood Cemetery.
Condolences may be sent to the family online at http://www.bunchjohnsonfuneralhome.com.
Bunch-Johnson Funeral Home is honored to be entrusted with the care of Bishop Cousar and his family.