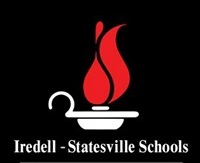 FROM STAFF REPORTS
The Iredell-Statesville Schools Board of Education voted Monday to support funding for three long-needed capital projects at two district schools.
The board authorized Superintendent Jeff James to begin the process of getting bids for the construction of a gymnasium at Lake Norman Elementary, along with renovations to the CTE building and construction of an athletic fieldhouse at Statesville High.
Preliminary cost estimates for the three projects total $6.4 million.
The action follows recent votes by the board to spend about $8 million for improvements to Harmony Elementary School and the expansion of the Career Academy & Technical School in Troutman to accommodate district employees who work in the AD Rutherford Education Center, which the board voted to close due to health concerns for employees who work there.
Board member Sam Kennington championed the projects at Lake Norman Elementary and Statesville High on Monday, explaining that all three projects are sorely needed.
Lake Norman Elementary is the only elementary school in the district without a standalone gym, and Statesville's growing career and technical education programs have been pinched for space because the former CTE building is being used by the athletics department. Unlike the other district high schools, Statesville High does not have a fieldhouse.
Kennington proposed paying for the projects using a portion of the proceeds from the sale of the Mount Mourne Elementary school site ($2.5 million), N.C. Education Lottery funds ($2.6 million) and debt financing ($1.3 million).
While board members lamented rising construction costs, their support for the projects themselves was universal.
"If every other school is good enough to have a fieldhouse … don't you think Statesville ought to have a fieldhouse?" board member Martin Page said.
Statesville football players currently dress for games in the gymnasium and them assemble under bleachers in a "godforsaken, mold invested mud hole," Page said.
"It's been promised for 15 years," Chairman Todd Carver said of the Lake Norman Elementary gym. "It's time to deliver on that promise."
District officials cautioned that the cost estimates are simply estimates. When the bids for the projects come in, the board could decide not to fund all three or to change the scope of any or all of them. While South Iredell High has an 11,000-square-foot fieldhouse, Statesville's facility could be smaller, district officials said.
The vote for the three projects came as the county faces a $50 million-plus shortfall for the new Weathers Creek High School project.
With 22,000 building permits for new homes approved across the county, the superintendent said the county should already be moving dirt for a new elementary school and making plans for thousands of additional students.
Under N.C. law, school construction is the responsibility of county commissioners.