FROM STAFF REPORTS
An employee of an Iredell County convenience store faces a dozen felony charges in connection with a scheme related to lottery tickets.
The Iredell County Sheriff's Office began investigating on July 21 after receiving a report related to the theft of money from the Sunshine Express located at 609 Mocksville Highway near Statesville.
ICSO detectives working the case reviewed surveillance footage and store reports, and obtained statements from management at the store, Sheriff Darren Campbell said in a news release.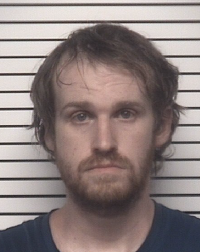 Detectives identified Sunshine Express employee Wesley Fulk as the primary suspect in the larceny, Campbell said.
During the investigation, detectives reviewed register receipts and store footage and determined Fulk was fraudulently refunding lottery ticket sales from customers and taking the refunded cash, according to the news release.
On September 8, Fulk of Birchwood Drive, Statesville, was subsequently charged with 12 counts of felony larceny by employee.
Fulk was transported to the Iredell County Detention Center, where he received a $3,000 secured bond from Magistrate Nethken on these charges.