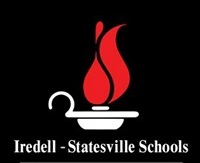 BY KARISSA MILLER
The Iredell-Statesville Schools Board of Education recognized FFA members who have gone above and beyond to achieve excellence at their meeting earlier this week.
Hannah Loftin, who represents the South Iredell FFA chapter, placed in the silver level in the dairy cattle Career Development Event at the National FFA Convention in October.
Loftin led the animals for the dairy evaluation competition, and then presented the animals in a manner in which the judges can see and evaluate them.
Next, the board recognized graduates Austin Chambers and Allison Cook, who earned their American degree at the National FFA Convention in Indianapolis.
According to CTE Director Tim Woody, it's the highest degree achievable in the national organization. The American FFA degree shows dedication to the local charter and state FFA association.
It also demonstrates the effort FFA members apply toward their supervised agricultural experience and the outstanding leadership abilities and community involvement that they exhibited through their FFA career.
North Iredell advisor Lauren Irby said one half of one percent of FFA members earn this degree. It's the biggest honor any FFA student can achieve, she said.
Finally, the board recognized FFA members Kyla Quanz, Katie Wilson, Morgan Harrington, and Lanie Estes, who are part of the Veterinarian Science Team at Agriculture and Science Early College and North Iredell High.
"They did very well and secured first place in the Northwest Region," Irby said.
The students were tested on their general knowledge, their ability to identify parasites, veterinary medical equipment and more.
Photos