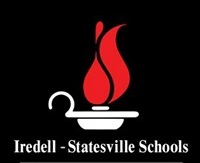 Editor's Note: This report has been updated from an earlier version with additional information provided by the Statesville Police Department.
FROM STAFF REPORTS
Iredell-Statesville Schools officials are working with local law enforcement to bolster security at Statesville High School after a student was hospitalized following an "altercation" with several other students on Monday.
The student, whose name and age were not released by the school district, was transported to Brenner's Children's Hospital in Winston-Salem following the altercation. The student was treated and released, according to the Statesville Police Department.
School resource officers responded to the incident, and Statesville High was put on security alert. The school was placed on security alert again Tuesday, district officials said.
The SPD Criminal Investigation Division began an investigation into the incident.
Investigators began interviewing witnesses and obtained a video of the fight that occurred. During the investigation, five suspects who hit and kicked the victim were identified, police said.
Investigators conferred with the District Attorney's Office and will be seeking felony assault charges on the five suspects, according to the SPD news release. The names of the suspects were withheld by police due to their status as juveniles.
I-SS Superintendent Jeff James said he was aware of the incident and is working to ensure staff and students safe.
"This situation stems from ongoing community issues. I have had conversations today with Statesville Police Chief Onley and Iredell County Sheriff Campbell about additional security for our Statesville High School campus," James said.
"We will not compromise the safety of our campuses and are removing these students from the campus. We will be pressing charges to the fullest extent of the law," he added.
On any given day, there are three school resource officers present, a gate guard, and another contracted security personnel on campus.
The I-SS Safety Officer is meeting with Statesville High administrators to ensure that appropriate safeguards are in place to protect the safety of students, school officials said.
Meanwhile, the SPD is continuing its investigation. Anyone with information about the case is encouraged to contact the Statesville Police Department at 704-878-3515.