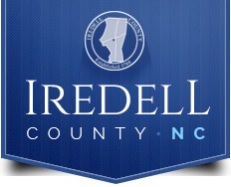 BY KARISSA MILLER
Iredell County commissioners are scheduled to consider three big requests from Iredell-Statesville Schools on Tuesday.
The commissioners' meeting is scheduled for 7 p.m. at the Iredell County Government Center, 200 S. Center Street in Statesville. The board will also meet at 5 p.m. to discuss items on the agenda in more detail. Both meetings are open to the public.
Tim Ivey, I-SS chief of technology and facilities officer, will first give a presentation to the Board of Commissioners to carry over the remaining capital funds from the 2021-2022 school year to the 2022-2023 school year in order to continue with current capital projects.
According to county documents, the list of current projects that have either completed pricing or pricing estimates totals approximately $9.6 million. The request is broken down into five main capital project categories, which includes projects district and schoolwide:
• Paving projects;
• Roofing projects;
• General Capital projects;
• Grant funded projects; and
• Debt service projects.
Next, Ivey will request board approval for the purchase of approximately 8.7 acres of the Brawley Farm property. The school board approved the request on May 9, but needs county commissioner approval to move forward.
The agreed upon price, if the board approves, is $7,500 per acre with a purchase price of $62,797.50, which will be paid from the I-SS capital fund balance.
The property is needed for reducing overall site work cost for the new high school.
Additionally, Dale Brawley, who is acting on behalf of the Brawley Farm Properties, is donating the difference between the asking price and the fair market value back to the school system as a charitable contribution. The total charitable contribution is $72,202.50.
The last I-SS request is for approval to enter into a 51-month lease purchase to upgrade the security system districtwide through a partnership agreement with Verkada.
According to Ivey, this partnership will provide the district with a completely integrated security system.
The school board approved this agreement on May 9.
The Verkada Partnership Proposal (Includes 10-year warranty):
♦ 2022: $1,145,808
♦ 2023: $1,145,808
♦ 2024: $1,145,808
♦ 2025: $1,145,808
♦ 2026: $1,145,808
Total: $5,729,040
OTHER BUSINESS
In other matters, commissioners will:
♦ Consider a request from EMS for approval to proclaim the week of May 15-21 as Emergency Medical Services Week.
♦ Consider a request from ECOM for approval of a contract for VIPER Radio Communications Consulting and Engineering Services. Commissioners awarded the Radio Communications Consulting and Engineering Services Project to Municipal Critical Partners at the April 19 meeting. The cost is $493,000 scope over three phases of the project, not exceeding 24 months.
♦ Consider a request from Finance Department for consideration of an offer of $5,000 to Purchase and Contract for surplus real property located on Harmony Highway.
♦ Consider a request from the Finance Department for approval to amend the American Rescue Plan Grant Ordinance.
♦ Consider a request from the Iredell County Economic Development Corporation to grant an extension in order to fully execute three Economic Development Incentive Agreements.
♦ Consider a request from Tax Administration for approval of April 2022 Refunds and Releases.