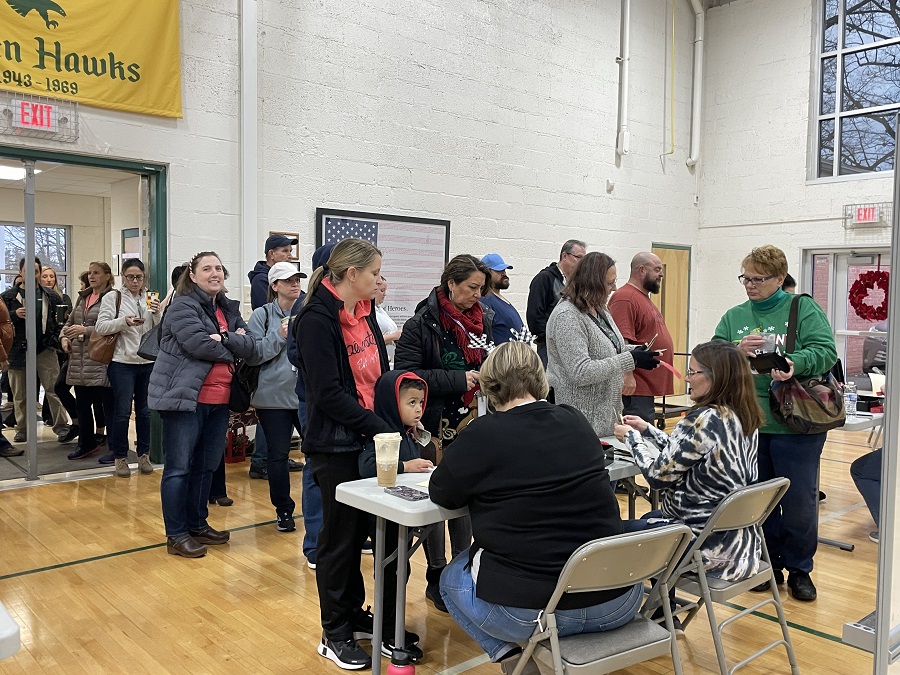 BY KARISSA MILLER
The Unity Center in Statesville was transformed into a makeshift warehouse/storefront last weekend as Iredell-Statesville Schools sold about 1,900 used iPad devices to the public.
By popular demand, I-SS will hold an encore sales event from 3 to 7 p.m. on Tuesday, December 20, at the Facilities and Planning Building located at 350 Old Murdock Road in Troutman. Each iPad will be sold, without a charger, for $75. Payments may be made in cash or credit; however, a fee will be charged for using the online credit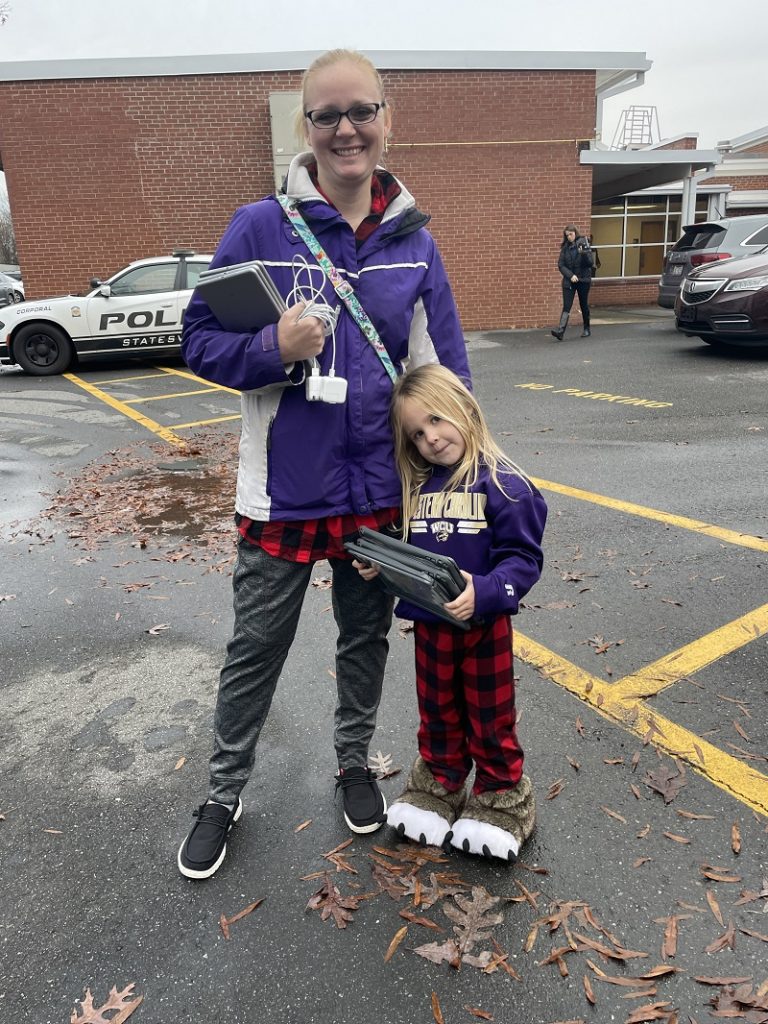 These student-used devices have been restored to their factory settings. The iPads are Model A1822, 5th generation with 32 GB of storage. The 9.7-inch size will update to IOS 16 and connects with wifi only.
The scene last weekend was reminiscent of Black Friday shopping with dozens of I-SS employees lining outside the front doors of Unity Center ahead of the 8 a.m. opening of the communitywide iPad sale.
"The community response has been completely positive so far. It warms my heart to think that there will be kids (and adults) that will get an iPad for Christmas because of this sale," said Jackie Parker, I-SS Director of Digital Teaching & Learning.
Stephanie Harris, I-SS Instructional English content coach, said that it's also an opportunity to get technology into the hands of those who might not otherwise have a device.
"The more technology we have, the more opportunities we have for our kids. The more prepared they will be for whatever comes next in life for them. It's important for everyone to have access," she said.
Harris said two of the devices she bought would go to Children's Hope Alliance, another would go to her grandmother and some would be given to those in need.
"We're buying Christmas presents for a friend of ours," added I-SS teacher Shaley Holmes, who was accompanied by her daughter Caroline.
Alicia Conklin, I-SS Instructional Math coach, said that she feels a lot of iPads will be given as gifts this season.
"It's an affordable way to give back something someone would not have access to," she said. Ellen Moyer, a fifth-grade teacher at Shepherd Elementary, said she plan on giving devices as Christmas gifts and using one for an online side business.
Community Sale
Shayna Case arrived 30 minutes before the sale opened to the general public.
"The only thing my daughter wanted for Christmas is an iPad," Case said. "They're so expensive and I knew as a single parent I couldn't afford it. Then I saw on Facebook that they were selling them for $75; I knew I had to get one."
Case was elated that one item on her daughter's wish list she was able to purchase at an affordable price on Saturday.
"She's going to be so surprised," she added.
Statesville High School student Emerson Flores, 18, plans on giving some iPads as gifts and is also keeping one for himself.
He said he's excited to own his first iPad.
Dennis Setzer said he travels a lot and will use his device to download movies instead of using his laptop.
"Seventy-five dollars for an iPad — it's a great deal," he said.
Another member of the public, Kianna Powers, said it was a great community event.
"This was awesome. There were no long lines. It went smoothly and now I'm in the Christmas spirit."
Volunteers
A total of 27 I-SS employees volunteered and worked different stations to help ensure that the sale of devices went smoothly.
Volunteers included book keepers, media coordinators, principals, district central office staff and the digital and technology team members.
Kathy Walker, co-principal of East Iredell Middle School, said that it was fun to see familiar faces that she doesn't normally see.
"I-SS is its own community. I'm proud to be a part of this community," she said. "I think it's great that they are selling the devices to the public."
Tim Ivey, I-SS' Chief of Technology, Facilities and Maintenance, agreed and mentioned that the approximate retail value of the used iPads are upwards of $155.
All devices were cleaned, wiped and checked before they were sold. They had not been taken home by any students.
According to school officials, the district made $143,690 from the sale of their iPad sale. The proceeds will go back into the district's savings and be used to purchase new devices for their next tech refresh in a few years.

Sign Up for Our Free Daily E-MAIL EDITION: HERE