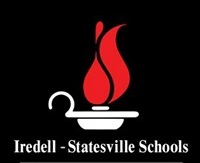 FROM STAFF REPORTS
Iredell-Statesville Schools administrators have been working for months to fill dozens of open positions before the 2022-2023 school year begins.
Time is almost up.
When the district's 20,000-plus students return to campuses on Monday, critical positions — including classroom teachers at all grade levels — remain unfilled. According to the I-SS website, the district has more than 200 openings.
Finding enough bus drivers to transport students to school in the morning and back home in the afternoon has been especially difficult.
"The bus driver shortage, along with a shortage of all certified and classified staff, has been a growing concern in public education for many years," Superintendent Jeff James said in a news release Friday.
"Following the pandemic, it has become increasingly difficult to find qualified employees to drive buses, serve lunches, assist teachers, and teach in the classroom. With that said, we are confident that we will begin school on Monday safely and with a committed group of Iredell-Statesville employees eager to serve the children of Iredell County," he added.
The superintendent asked for "patience and grace from the community" as the district continues working to fill vacant positions.
In an effort to attract qualified bus drivers, I-SS has increased the starting pay for bus drivers to $17.62 an hour. Bus drivers can make as much as $22.43 per hour, depending on experience.
The district has also offered a financial incentive for teachers and coaches, who hold a CDL, to drive a bus route.
I-SS has several prospects who are working to in the pipeline to earn their CDL, and the district hopes to resolve this issue within the next 30 days.
LEARN MORE
For a complete list of open positions, visit www.issnc.org/careers