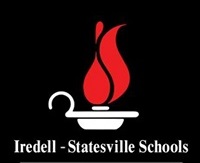 Special to Iredell Free News
On Friday, February 4, Iredell-Statesville Schools will hold its first ever Middle School Cheerleading Competition.
The event will be held at the South Iredell High School gymnasium beginning at 5 p.m.
Cheer teams from Oakwood Middle, Troutman Middle, and Lakeshore Middle have committed to the event. Other schools can still sign up.
Major sponsors of this event are Iredell Free News and One United Athletics of Mooresville. If you are interested in helping sponsor this event, please reach out to Ryan Hall at Oakwood Middle or Amber Reep at Troutman Middle.
The emcee for this event will be Kathy Walker, principal at East Iredell Middle School.
Judges for the competition will be from the One United Athletics Cheer facility in Mooresville. Criteria for judging will include cheer, dance, jumps, tumbling, stunts, transitions, difficulty, and synchronization. The overall energy of each cheerleading team will factor into the scores as well.
This event is open to the public. Entry is only $3. No concessions will be provided.