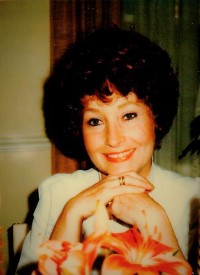 Mrs. Josephine Tryon Lange died on the evening of Sunday, December 19, 2021, at the age of 86 in the loving home of her son and daughter-in-law, Todd and Sheila Lange, in Statesville, N.C. She passed peacefully after a lengthy struggle with dementia.
Mrs. Lange is survived by her husband of nearly 64 years, Charles (Chuck) Lange, who was present at her side; her sister, Mary Freeland of Lafayette, La.; sister-in-law, Judy Goll of Sebring, Fla.; three grandchildren, Colette, Keaton and Howie Lange; and one great granddaughter, Ava Riggsbee.
Mrs. Lange was born in Mobile, Ala., on February 10, 1935, and in her early years moved frequently following her father's career assignments as a civil engineer. She later settled in Pensacola, Fla., through her high school years. Jo', as she preferred to be called, went on to graduate from Wesleyan College in Macon, Ga., with a fine arts degree. Following graduation, Jo' was an art teacher in both public and private schools before marrying Chuck.
Jo' was active throughout her life in both the visual and performing arts, participating in community theater groups as an actress, set designer and set decorator. She was also an accomplished visual media artist and designer who created many original works of art for print advertising, hand bills and programs.
Jo' had a beautiful soprano voice and enjoyed performing throughout her life with established classical choral groups in Waukesha, Wis., Elgin, Ill., and Pensacola, Fla. She brought joy to those who appreciated classical music. Her considerable vocal talent was a constant throughout her life and that expression of beauty has been passed on to those who loved her most.
Jo' also was a wonderful cook and delighted friends and family with her creative and delicious fare. Julia Child was her muse. Jo' always intended to publish her own cookbook but, sadly, she never did. Those who didn't have the opportunity to sample her cooking missed out.
Jo' and Chuck returned to Jo's family home in Pensacola, Fla., in 1986 to help care for her aunts who helped to raise her when she was young. In 2012, after much urging and cajoling, they were again on the move to North Carolina, originally settling in Cornelius but later moving to Statesville to be closer to their son and family.
The family would like to express their sincere appreciation to the dedicated nurses and staff from Hospice and Palliative Care of Iredell County who attended to Jo's needs throughout her final months. They were truly an inspiration and treated Jo' and her family with kindness, dignity and grace.
Interment will be in the U.S. National Cemetery in Salisbury, N.C., and will be private. Arrangements will be made in accordance with established procedures for burial of a veteran's spouse prior to the death of the veteran, Jo's husband Chuck.
The family requests that memorials be made in her name to either Hospice and Palliative Care of Iredell County, 2347 Simonton Road, Statesville, NC 28625 or www.hoic.org; or The Alzheimer's Foundation at www.act.org/donate.