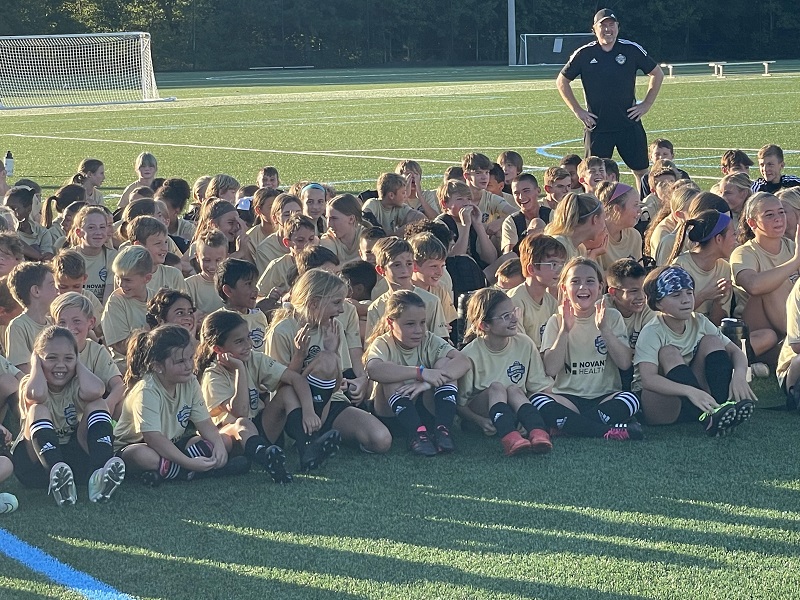 FROM STAFF REPORTS
Mooresville town officials celebrated the completion of a major upgrade to the town's athletic facilities on Monday with dozens of youngsters who will benefit directly from a plan that was forged before most of them were born.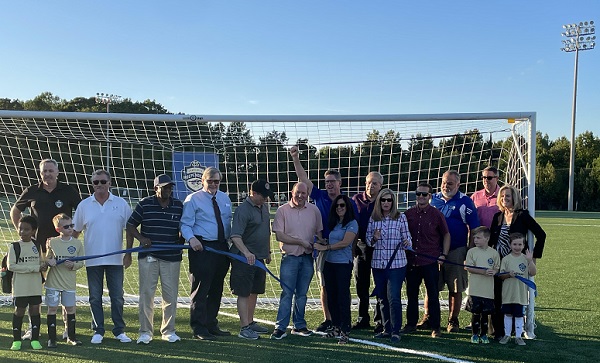 Mayor Miles Atkins and town commissioners were joined by representatives of the Charlotte Independence Soccer Club (CISC) and the Mooresville Travel & Tourism Authority for a ribbon-cutting ceremony at Mazeppa Park on Monday evening.
Those organizations were key partners in the planning and funding of improvements to the soccer fields at the park. CISC helped fund the addition of two turf fields and resurfacing of two existing fields by agreeing to pay $850,000 over the next 10 years for preferential use of the fields. The Mooresville Travel & Tourism Authority is kicking in another $350,000.
Town officials acknowledged the vision and efforts of former commissioners Frank Rader and Mitch Abraham and former mayor Chris Montgomery to develop and improve Mazeppa Park.
Mayor Miles Atkins said the field improvements were a sound investment in the youth and would help attract visitors to the community.
"The expansion of these turf fields quite literally put Mooresville on the map in the sporting world," Atkins said.
With the extra turf fields, local players will be able to practice and play games during and after inclement weather when traditional grass fields are often unplayable due to standing water. Having all-weather fields will also help attract tournaments involving out-of-town teams.
Those teams, town officials said, will spend money in local restaurants and businesses and spend the night in local hotels, which will benefit the economy and the town's coffers.