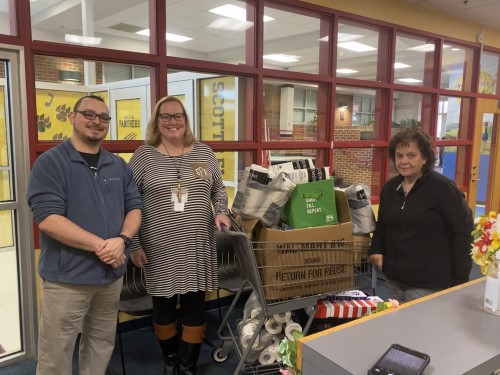 Special to Iredell Free News
Iredell Community Outreach Association (COAST) donated more than $7,000 in school supplies to three local schools on Thursday. Scotts Elementary, West Iredell Middle, and West Iredell High were recipients of much needed supplies to support our local teachers. Among these supplies were face masks, paper towels, tape, staples, index cards, pencils, erasers, and antibacterial wipes.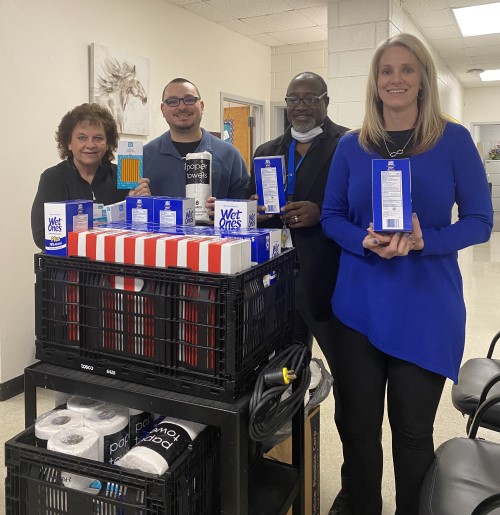 This donation was a part of the Iredell COAST's Community Outreach Program and mid-year school drive.
"One of our board members is a local school teacher. She highlighted the need for supplies in the middle of the school year," said Joshua McCrary, executive director of the Iredell COAST. "Iredell COAST hosts an annual back-to-school drive which kickstarts the school year, but often times in the middle of the year teachers are scrambling and spending their own money to purchase supplies. Our goal was to give back to our community and to support our teachers with supplies that are harder to find and perhaps most needed."
Iredell COAST is a local 501(c)3 relief agency that focuses on hunger relief and community outreach. Through its community food bank, COAST has served over 400 clients in 2022. For more information, or to make a tax deductible donation, please contact Iredell COAST at 704-380-2050 or visit IredellCOAST.com.
Pictured are Joshua McCrary, executive director of Iredell COAST; Susan Fail, Scotts Elementary principal; and Joyce Bowlin, Iredell COAST volunteer.