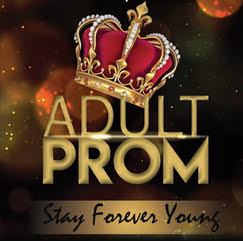 BY DEBBIE PAGE
debbiepage.iredellfreenews@gmail.com
Grads of the '80s and '90s can relive the glorious fun of their high school prom days for a good cause at the "Last Chance Prom" on Saturday, April 2.
The event, sponsored by the Town of Troutman, begins at 7 p.m. at Mary Lynn's Event Center in Troutman.
Guests ages 21 or older can dig that ball gown out of the closet or dust off that suit and slay the dance floor to the best music of the last decades of the 20th century.
The event was the brainchild of Troutman residents Debra Lester and Allison Levis, who enjoyed attending the annual Second Prom fundraiser for Ace and TJ's Grin Kids charity in Charlotte. Levis wanted to do a local version for community members to enjoy that benefits local charities.
Allison chose the event date of April 2, which happens to be World Autism Day. Since Lester has two adult sons with autism, choosing two charities that assist families challenged by this disorder was a natural fit to benefit from this year's proceeds.
Lester's son Drew came up with the moniker "Last Chance Prom," which Lester laughingly said seemed an appropriate name for the target audience.
Capacity is limited, so contact Troutman Parks and Recreation Chip Smith at csmith@troutmannc.gov to reserve tickets ($50 per person) and complete payment procedures.
A red-carpet arrival experience with picture opportunities will greet guests. The event will feature finger foods, a cash bar with beer and wine, a romantic decor, and a DJ spinning vintage tunes.
Proceeds for this event will benefit ACEing Autism and the Exceptional Children's Assistance Center (ECAC).
ACEing Autism's mission is for "children with autism to grow, develop and benefit from social connections and fitness through affordable tennis programming, uniquely serving individual needs while filling a national void for this growing and worthy population."
The local program is available through the Lake Norman Tennis Center (205 Overhill Drive) in Mooresville. For more information, visit the website at https://aceingautism.org.
The Exceptional Children's Assistance Center (ECAC) provides one-to-one assistance to parents, families, and self-advocates. Advisors can answer questions about the special education process, available community resources, parents' rights, family engagement, and self-advocacy.
ECAC also provides training to families to develop their leadership skills to advocate for their own and other children with special needs.
The center also supports young people in their quest to become independent as possible. The youth leadership team meets monthly and conducts several trainings for teens related to transition and self-determination. To learn more, visit the website at https://www.ecac-parentcenter.org.