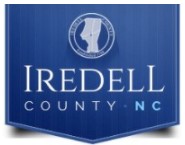 BY KARISSA MILLER
The Iredell County Board of Commissioners voted unanimously Tuesday to approve a $258.7 million budget for fiscal year 2022-2023 that includes raises for county employees and no tax increase for residents.
Commissioners were able to boost spending without a tax hike due to the county's continued growth, particularly with diversification of the tax base through economic development.
The proposed budget of $258,704,675 is up from $236,155,420 during the current year, which reflects a 9.54 percent increase.
On Tuesday, commissioners conducted a public hearing on the spending plan. No one spoke against or for the budget at that time.
Board Chairman James Mallory expressed his enthusiasm for the budget.
"One highlight of this budget is we've upped our game in a lot of areas. We have provided competitive wages for our county workforce as well as expanded services in a number of areas without a tax increase," he said.
Mallory said county staff has maintained a very sharp eye on the budget. Department heads, he said "don't spend up to the allotted budget unless they need it and roll over to the next year."
Vice Chair Melissa Neader offered "a huge thank you" to each department for the time and effort they spent crafting the budget.
"We're always striving to be perfect and striving to do things better," Commissioner Gene Houpe added.
County Finance Director Deb Cheek read the budget ordinance into the minutes at the meeting. According to the budget ordinance, the levied tax rate for 2022-2023 will be 53.75 cents per $100 of assessed valuation.
The total estimated property valuation is $28.8 billion. The budget is based on a collection rate of 99.41 percent.
Budget Highlights
Other highlights include:
♦ A school funding formula that shifts excess funds from the capital budget to the current expense budget.
♦ The all-county fire service district tax rate will remain 9 cents per $100 valuation of property value. The estimated levy collected will be $14.5 million.
♦ Troutman Fire District's proposed budget will include a one-cent voted-in tax rate. It is estimated to generate $262,970.
During the budget workshop, the board acknowledged that the pandemic has made filling certain jobs difficult, but commissioners believe that the county needs to address this problem sooner rather than later.
As a result, county employees will receive a 3 percent pay scale adjustment, effective July 1, and a 2 percent raise in January of 2023.
The budget also includes funding for 24 new county employees at the Sheriff's Office, Telecommunications and other departments.
Education
County administrators reworked the educational funding formula, primarily in response to the request of school officials. Each school system will see a greater increase in their current expense funding and a decrease in capital funding.
The per pupil amount will be $2,056 per student, which is up from $1,967. This is a 4.52 percent increase over the current budget.
♦ Iredell-Statesville Schools will receive $49.4 million, up from $44.7 million. This is an 11 percent increase over the current budget.
♦ The Mooresville Graded School District will receive $13.5 million, up from $13 million. This is a 4 percent increase.
♦ Mitchell Community College will receive $4.4 million, up from $4.1 million. This is a 7 percent increase over the previous year.