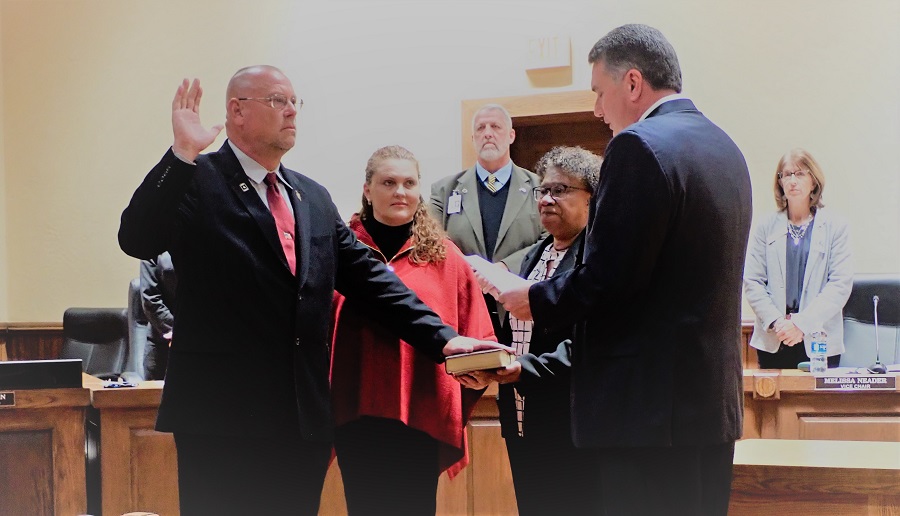 BY KARISSA MILLER
The Iredell County Board of Commissioners voted unanimously Thursday appoint Brad Stroud Sr. to complete the term of late-Commissioner Marvin Norman.
Stroud, the top vote-getter among five candidates running for three seats on the board in Tuesday's election, will fill the open seat created by Norman's death in September until the swearing in of the new board on December 5.
"If there's ever an adjective to describe this moment, it's bittersweet," Chairman James Mallory.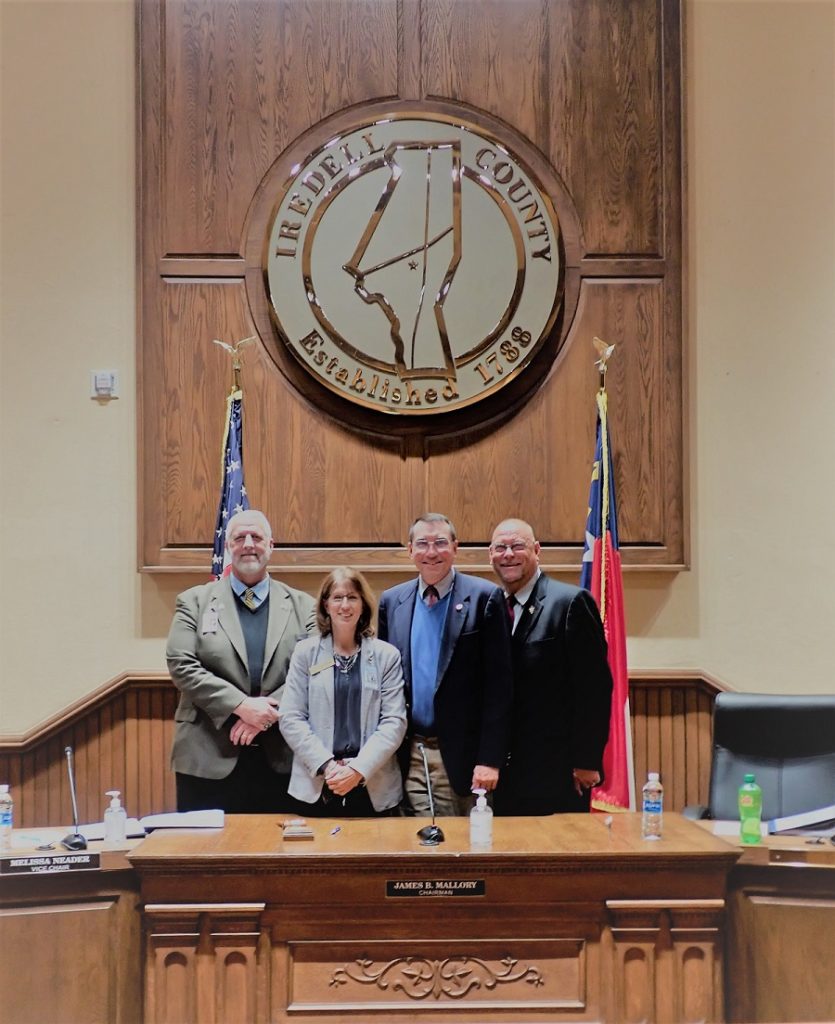 Under N.C. law, the board had 60 days to fill the vacancy. Commissioners decided to wait until after the election. Stroud was chosen because he received the most votes in the election.
During the meeting, Commissioner Gene Houpe welcomed Norman's wife Juanita, Stroud's family and other guests. Houpe said it was an honor to work with Commissioner Norman for many years and that he will be greatly missed.
Following the board's decision, Stroud was sworn in by Superior Court Judge Joseph Crosswhite. Stroud was accompanied by bus wife Kimberly and Juanita Norman during the swearing-in ceremony.
He placed his hand on a Bible and promised to uphold federal, state and local laws to the best of his ability and knowledge.
The newest commissioner first took a second to thank Jesus, whom he said "put a conviction on his heart."
Stroud, a military retiree who served as the county's veterans service officer until retiring last December, shared a promise to constituents to always conduct himself as Norman while serving as a county commissioner.
"He was an iconic community leader, a fantastic man, and you could talk to him — he always cared about county employees," Stroud said.
In an interview, Juanita Norman said she was very honored that Stroud asked her to participate in the ceremony.
"I was very touched by the fact that he felt a connection to my husband, and that he wanted to continue the same concept as far as being for the community and just trying to do the right thing," she added.
Stroud thanked his wife and his family for their support and their sacrifices, and for helping him get to where he's at today.
In attendance for the ceremony were his daughter Carysn Stroud, sister Beverly Flinchum, sister Reida Allen, daughter-in-law Laura Stroud, and grandchildren Henry and Allison Stroud.
Other friends in attendance included John and Cori Anne Gallina, Bert Connolly, Alex Mendeloff and Deputy County Manager Susan Robertson.