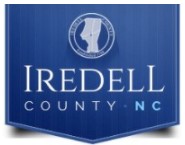 BY KARISSA MILLER
The Iredell County Board of Commissioners agreed by consensus to approve Sheriff Darren Campbell's $35 million budget request for 2022-2023 during the board's budget workshop on Friday.
The request reflects a 10.8 percent increase over last year's budget for the Sheriff's Office and Iredell County Detention Center.
Campbell asked commissioners to approve funding for more personnel for the ICSO to meet the demands of the county's increasing population and rising call volume.
The sheriff's spending plan includes funding for four new sergeants, one detective sergeant and one crime scene investigator position at a projected cost of $257,413 for salaries and benefits.
The sheriff said that the crime scene investigator position is needed because three out of the four members of the ICSO's CSI team will retire within three years. It takes about four years to become fully certified, Campbell said.
The sheriff's other budget requests include funding for:
• 30 marked replacement vehicles,
• Six unmarked replacement vehicles,
• A utility trailer, and
• Various equipment
County Manager Beth Mull told the board that Sheriff Campbell has helped the county in recent years by reducing his budget requests. Campbell has also tapped into other revenue sources when the county's budget has not had a lot of flexibility, she said.
Campbell's spending plan for 2022-2023, she said, continues to offset some expenses by utilizing Federal Equity Funds, grants and other revenue sources.
Jail Budget
The funding request for the jail is $12.8 million for 2022-2023, representing a $1.4 million increase over the current budget. The request includes funding for two marked vehicle replacements and accessories and a hood AC unit.
Chief Deputy and Jail Administrator Bert Connolly said that the medical staff is reporting an increased number of inmates with STDs as well as an increase in pregnant inmates. In North Carolina, jails are legally obligated to provide health care to inmates
The jail averages between 325 and 360 inmates, Connolly said.
Crime Rate Declines
The Sheriff's Office reports crime data to the North Carolina State Bureau of Investigation.
"I'm happy to say that since our overall index crime rate, which includes murder, robbery, aggravated assault, burglary, larceny and larceny of motor vehicles, has decreased by 43 percent over seven years," he added.
Campbell cited an overall clearance rate of 82 percent in 2021.
• Iredell's violent crime rate has decreased by 18 percent from 2014 to 2021.
• Property crime rate is down by more than 46 percent from 2014 to 2021.
• Based on index crimes, Iredell has the lowest crime rate among the state's 12 most populous counties.
The ICSO provides a school resource officer at public schools in the unincorporated areas of the county.
"We're seeing a lot of those positive relationships coming out of the SROs in our schools," Campbell said.