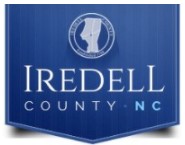 BY KARISSA MILLER
The Iredell County Board of Commissioners had a lighter agenda for Tuesday's meeting — there were no public hearings or special recognitions.
During their meeting, the board approved a request from the Board of Elections to accept voting cart equipment from the State Board of Elections.
The six secure voting carts will help staff efficiently set up and store their election equipment and voting supplies.
In order to receive the six carts at no cost, commissioners had to agree to purchase an additional six carts in the future and pay the freight cost of $2,100 to ship the free ones.
County Manager Beth Mull explained that the equipment would provide an additional layer of protection in an already secure process. Elections officials would like to have security carts at every voting precinct within the next three to five years.
Mobile library service
In other matters, the board tabled a decision to approve a request from the Iredell County Public Library for approval to apply for a State Library of North Carolina Library Services and Technology Act (LSTA) grant in the amount of $100,000.
During the pre-agenda briefing, Iredell Library Executive Director Juli Moore said her staff would like to use the grant funds to add a mobile library and expand existing outreach services.
The vehicle would be a Sprinter van or a Ford Transit van modified to serve as a mobile library. The vehicle is similar to the unit modified for use in EMS Specialty Services.
The mobile library would be equipped with materials and technology resources, serving community members who experience barriers to accessing traditional library services.
The staff would deliver services and materials to daycare centers, afterschool programs, assisted living and senior centers, and serve as a mobile hotspot, providing digital information and instruction on technological literacy to patrons who cannot take advantage of traditional in-library services.
Commissioner Gene Houpe expressed concerns about future budget impacts once the grant expired. Other concerns that were mentioned were the cost of servicing the vehicle over time and adding an additional staff member.
The board agreed to revisit the request during the county commissioner's winter planning retreat that takes place Thursday and Friday. This is when they will begin narrowing down budget priorities for the upcoming fiscal year.
OTHER BUSINESS
Also, during the meeting, the board approved:
♦ A request from the library for approval of a three-year contract with ZOOBEAN to provide the Beanstack mobile app for patrons.
♦ A request from the library for approval to apply for E-Rate discounts.
♦ A request from Finance Department for approval to purchase of 174 ZOLL Powerheart G5 Automated External Defibrillators or AEDs for the Sheriff's Office. The cost is $286,230 and will be purchased using ARPA funds. AEDs are similar to what is found in other county facilities.
♦ A request from the Finance Department for approval of the audit contract with Martin Starnes & Associates, CPAs, P.A. for fiscal year ending June 30, 2022.