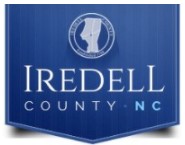 Commissioners say implementation of market pay study will help county recruit and retain employees
BY MIKE FUHRMAN
The Iredell County Board of Commissioners devoted several minutes at the beginning of Tuesday's board meeting to recognizing the hard work and dedication of Emergency Communications telecommunicators, Health Department staff and library employees for their hard work and dedication.
Four proclamations approved by the commissioners praised their efforts during life and death situations that occur daily and their work throughout the COVID-19 pandemic that has now claimed 445 lives in Iredell County.
Such recognitions are a normal part of the board's business.
But on Tuesday the board also showed its appreciation for all 1,600 county employees by approving the implementation of a market pay study that will result in raises for nearly all county employees, beginning with the May 5 pay period.
The study, which cost the county $45,000, examined every position and the length of service of the employee in that position and recommended an increase for each position to bring it up to the market salary for that position. The market rate was established by examining salaries for similar positions in nearby municipalities and counties, as well local state jobs and positions in counties of a similar size.
The county has lost hundreds of employees in the past few years to higher-paying competitors, and the county's entry level salaries also lag behind, particularly in public safety positions. As a result, county has had a hard time filling job openings. For example, the Iredell County Sheriff's Office currently has 42 open positions.
Board Chairman James Mallory said implementation of the market pay study will help the county fill open positions that are necessary to provide "efficient, effective and customer-focused" service to county taxpayers — and help retain existing employees.
"We need to invest as much as we can in our people," he said.
The study included raises for all employees, who were divided into one of three groupings:
♦ Public safety employees will receive an average raise of 5.98 percent;
♦ Specialty employees (such as electricians, plumbers and others with special skills and trades) will get an average bump of 6.78 percent; and
♦ Administrative employees will see an average increase of 5.98 percent.
The cost of implementing the raises through June 30, the end of the current fiscal year, is $673,748. That cost will be covered by money saved by not paying salaries for open positions during this fiscal year.
Implementation of the plan will increase the county payroll by an estimated $4.7 million during fiscal year 2022-2023.
Moving forward, the plan also increases the pay differential between grades and increases the range between the minimum and maximum salary for each pay grade.
Before the unanimous vote, Commissioner Gene Houpe said he had scrutinized the plan and was satisfied that it was a good use of taxpayer money.
"This is a business — and we're being smart in our due diligence and getting it right," he said.
County Manager Beth Mull worked closely with the consultant and spent hours crunching the numbers and meeting individually with commissioners to build consensus for implementing the plan prior to Tuesday's meeting.
"It was a very, very complete salary study," she said. "It has taken a lot of time and effort. We've all known we're a little behind" the competition.
County employees deserve to earn a market wage, Mull told commissioners. "I can't say enough about our staff. They work hard. They do a really good job," she said.
Commissioner Scottie Brown and Vice Chair Melissa Neader praised the county manager for her work on the plan.
"I'm excited to get this done," Neader said. "I'm so appreciative of all of our county employees and appreciative to have a county manager like you."
The only position that was exempted from the proposed salary increases was county manager. Mull removed the raise recommended by the consultant for her position from her recommendation to the board.
Brown made special note of that.
"The people of Iredell County need to know you took yourself out of this," Brown said. "That is admirable."