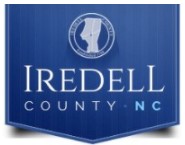 BY KARISSA MILLER
The Iredell County Board of Commissioners approved a rezoning request to clear the way for a 50-acre solar farm along Sheffield Road in Harmony.
Dill Holdings, LLC, representing landowner Hunting Creek Solar Farm, LLC, asked commissioners to rezone nearly 108 acres along Sheffield Road from Residential Agricultural (RA) to Residential Agricultural Conditional District (RACD) for a solar energy system.
Brooks Camp, a representative of Birdseye Renewable Energy, gave a presentation outlining the request in greater detail.
The project is a 10-megawatt Solar Electric Generating Facility, which generates enough electricity to power 1,600 homes, Camp said.
"It's sited and designed to mitigate impacts to surrounding properties," Camp said. "It will interconnect with the existing Energy United Harmony Substation located across the street" on Raven Road.
The EnergyUnited study is current in progress to make that connection, he said.
Construction could begin in 2024.
The plan for the solar energy system includes vegetative and land buffers and acreage left for farming. Some of the property will remain unused.
Landowner Richard Reneger spoke during the public hearing.
"I represent my family … this will give us the opportunity to do some more farming and have a steady income. It will help us continue farming," he said.
During the public hearing, no one spoke in opposition to the project. However, in previous meetings, adjacent property owners to the south expressed concerns about aesthetics and other issues.
Birdseye plans to utilize existing vegetation or install managed regrowth vegetative buffers to provide screening along boundaries with roadways and adjacent residential properties.
OTHER BUSINESS
In other matters, the board approved:
• A text amendment to the Land Development Code regarding Fill in Floodplain. Currently, the Iredell County Flood Damage Prevention Ordinance states that fill in the Special Flood Hazard Area (SFHA) is prohibited. This provision was added in 2018 and is a standard above the minimum.
• A request to select Fuller Architectural as the design firm for the ICATS new facility project.
• A request from Emergency Communications for approval to apply for NC911 board grant. It's a collective effort between law enforcement agencies and Emergency Communications to apply for one consolidated Computer Aided Dispatch (CAD) system, officials stated.
• A request from Health Department for approval to Write-Off Uncollected Patient Accounts in the amount of $7,519.79.
• Request from the Library for approval of a budget amendment in the amount of $74,375 to participate in Year 2 of a Digital Literacy Initiative with the State Library of North Carolina.
• A request from Human Resources for approval of the Public Official bonds. This is an annual requirement per G.S.
• A request from the Finance Department for approval of amended contract for Martin Starnes & Associates, CPAs, P.A. to prepare annual audit for fiscal year ending June 30, 2022.
• A request from administration for approval of an assignment of offer to purchase and contract for the Bluefield Road property.