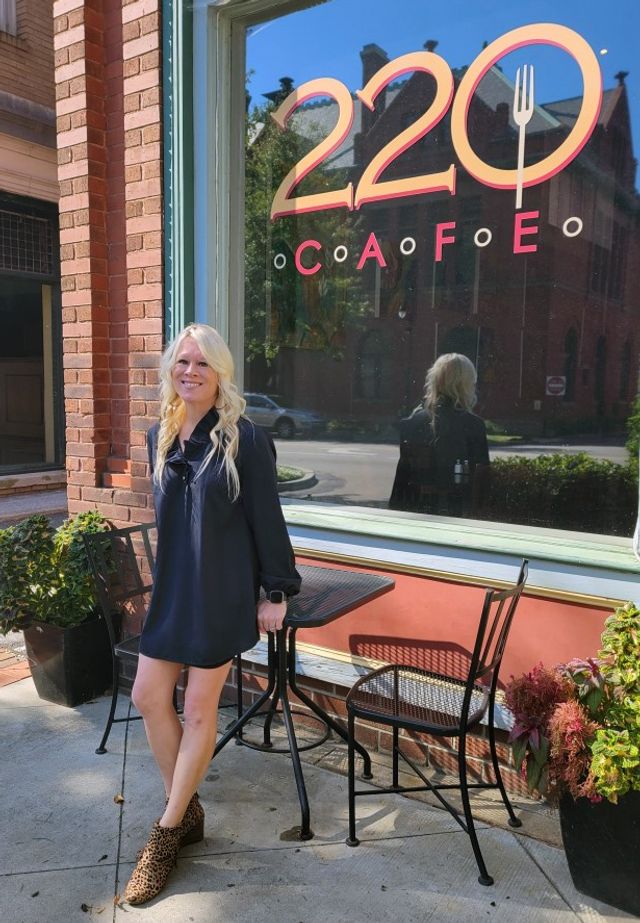 BY MIKE FUHRMAN
As they considered investing in the 220 Cafe back in 2015, Bill and Lisa McBane saw tremendous potential.
The popular restaurant had solid cuisine, a great location in Downtown Statesville and a loyal customer base.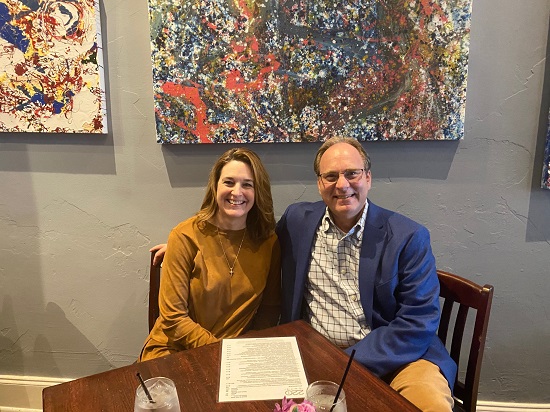 But the McBanes were most impressed with Kelli Simko, who had been pouring everything she had into the restaurant with little in the way of a personal return on investment. The couple decided to form a partnership with Simko, and together they purchased 220 Cafe and formed the business' new corporation, Simko Group Inc.
Seven years later the McBanes have sold their ownership stake in the 220 Cafe to Simko, bringing a happy ending to a productive partnership for both sides.
"It's bittersweet. The partnership has done what it was supposed to do," Bill said. "It has fulfilled its purpose."
"We taught her everything we know," Lisa added. "The lesson is complete."
The lesson included figuring out how to navigate a pandemic, forced shutdown, supply chain challenges and labor shortages. The McBanes helped Simko elevate the dining experience, grow a thriving catering business and ensure there was enough money in the bank to keep the lights on and the doors open.
"They were very patient with their investment," Simko said. "They are like angel investors. It was just a blessing. I'm beyond grateful and proud."
The community support for the restaurant during the past seven-plus years has been nothing short of remarkable. When the governor ordered restaurants to close in the early days of the COVID-19 pandemic, several customers wrote Simko checks for up to $1,000 to distribute to her staff. Local businesses such as Kewaunee Scientific and Southern Distilling utilized her catering services weekly to show their support.
While the 220 Cafe's doors were locked, Simko's staff helped her freshen up the interior and then pivot to a to-go operation as the governor slowly allowed restaurants in North Carolina to reopen. Simko said she was very fortunate that when the doors re-opened at only 30 percent capacity her core full-time staff — Alicia Benton, Isaac Bennett and Brittany Moffitt — all came back without hesitation.
Since the easing of pandemic restrictions in 2021, business at the 220 Cafe has tripled, according to Simko.
The McBanes credit Simko for putting John Walker, her husband and executive chef, in charge of the kitchen. The energy and passion — and creativity — that he has brought to the back of the house have matched what Simko has brought to the customer experience for years.
Simko is understandably proud of saving the restaurant and creating something unique at 220 S. Center Street in Downtown Statesville.
Her friends and former partners helped inspire her along the way.
"I wanted them to be proud to say they were involved in 220 Cafe," she said. "Life takes us in all different directions and our paths cross in crazy ways. In the end, Bill and Lisa McBane, who started as customers and friends that became my partners and now family, more than helped keep the dream alive."