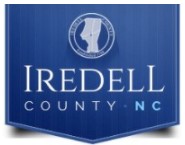 BY KARISSA MILLER
The Iredell County Board of Commissioners approved a request from the Iredell County Health Department for a tobacco free campus policy, effective December 1.
This policy will apply to the main Health Department building in Statesville, the Building Standards Building and Government Center South campuses. All will be 100 percent tobacco-free facilities; use of tobacco products is is prohibited inside buildings, in vehicles, on outdoor grounds, walkways and parking lots.
County Manager Beth Mull said that the new policy will replace the smoke-free policy for all facilities.
It will ban all forms of tobacco use, including electronic, heated and smokeless tobacco products and/or nicotine products that are not approved by the FDA as tobacco treatment medications.
Mull told the board that the new policy is a requirement from North Carolina Medicaid in order for the county to receive funding.
"We're required if we continue to be funded for the Medicaid programs we provide, which totals about $3.2 million, if we are going to continue to receive that funding and provide those services," she said.
Commissioner Gene Houpe, who voted in favor of the policy, said he didn't want the county to lose federal dollars, but he felt like the policy was unfair.
"I voted for the policy in protest because I didn't want to lose the revenue," Houpe said. "I think some of these policies reach too far. They take away freedoms that citizens should be able to make for themselves."
On the other side, Houpe said, "Are you going to prevent someone from coming and getting a service because I can't smoke or use my tobacco products in my car or while I'm outside waiting to be seen?"
While for some, the policy teeters between proactive and punitive, county health administrator Norma Rife assured the board that "We don't want to prevent people from doing what they feel they need to do."
"We want to make sure we, as a public health agency, role model what we need to do to protect the public," she added, mentioning that the funding is significant in terms of the programs that the health department can provide citizens.
OTHER BUSINESS
In other matters, the board approved:
• A request from the Iredell Public Library to accept a North Carolina Humanities grant in the amount of $20,000. This will allow the library to conduct a ground penetrating radar survey on Green Street Cemetery to identify the parameters of the cemetery and the number of bodies interred.
• A request from the Information Technology Department for approval of a service agreement with Spectrum Enterprises for telephone services.
• A request from ICATS for approval to call for a public hearing on October 4 at 7 p.m. in regard to Transportation Grants for Fiscal Year 2024.
• A request from the Finance Department for approval of the donation of two ambulances to Mitchell Community College for its EMT training program.
• A request from the Finance Department to appropriate two Needs Based School Capital Fund Grants to the Mooresville Graded School District in the total amount of $615,750.