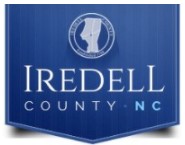 Mission Critical Partners approved as consultant for radio communications project
BY KARISSA MILLER
The Iredell County Board of Commissioners approved Mission Critical Partners for radio communications consulting and engineering services during the board's April 19 meeting
During the winter retreat, the board voted to move forward with implementing a countywide VIPER (Voice Interoperability Plan for Emergency Responders) simulcast radio project using American Rescue Plan Act Funding in order to put first responders and the 911 center on one consolidated radio system.
According to county officials, two qualifications packages were received after posting the Request for Qualifications for the Radio Consultant and Engineering Services for this project.
Mission Critical Partners was selected as the most qualified consultant to work with the county on the project.
County Manager Beth Mull told commissioners that a later meeting would occur with contract terms and details for the board's approval.
Mission Critical Partners is familiar with Iredell County, Mull said, "They do have knowledge of our county and our department and our five different radio systems and how we operate," she added.
The contract is expected to be around $493,000 over a three-year period.
The consultant and engineer will work with Iredell County staff to provide project oversight and engineering services, working closely with state engineers to ensure radio operability and the coverage needs of every agency in need of emergency communications are taken into consideration.
When put in place, interoperable communications will benefit all public safety agencies when dealing with daily emergency calls or large-scale disasters. This will make fire, rescue, and law enforcement agencies better able to serve the citizens of Iredell County.
OTHER BUSINESS
In other business, the board: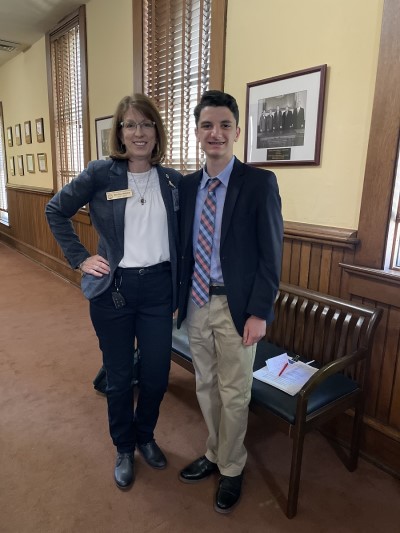 ♦ Recognized student Luke Pannenbacker, a ninth grade at Lake Norman High School, who observed the meeting and got a close up look at local government in action. He is the president of the freshman student council at his school and is interested in a career in government.
♦ Approved a request from the Fire Tax Oversight Committee for allocating $206,670 from the Countywide Fire Service District to Cool Springs Volunteer Fire Department for exterior repairs to Station 2 due to long-term water damage.
♦ Approved a request from Planning and Development to consider calling for a public hearing on May 3 at 7 p.m. in regard to watersheds in the Land Development Code.
♦ Approved a request from the Finance Department to consider an offer to purchase surplus real property located on Harmony Highway. The offer for the two-acre property is for $5,000. This will begin the upset bid-offer process.
♦ Approved a request from the Finance Department for the approval and adoption of an assessment tool and criteria for prequalification of contractors on the Government Center Window and Brick Restoration Project due to the historical nature of the building.
♦ Approved a budget amendment to appropriate additional Department of Juvenile Justice funds to Children's Hope Alliance in the amount of $10,000 and to transfer $7,000 from administration to Children's Hope Alliance.