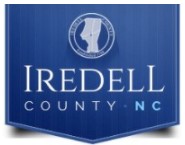 BY KARISSA MILLER
Iredell County commissioners reviewed the $258.7 million budget for the 2022-2023 fiscal year during a half-day work session at the Iredell County Cooperative Extension office on Thursday.
County Manager Beth Mull said earlier this week in her budget presentation to the board that the spending plan maintains the current property tax rate of 53.75 cents per $100 valuation.
Fund Balance
The county is projecting a 4.92 percent growth in ad valorem tax collections and 10 percent increase in sales tax revenue.
The county's fund balance — which operates like a savings account — is estimated to be at $82,313,305 or 31.81-percent of the recommended budget on June 30, 2022.
The county has been able to build up its fund balance because sales tax revenues remained stable during COVID-19, coupled with the explosive growth the county has experienced, officials stated.
As a result, the board has agreed to use $6.5 million from the county's fund balance to fund Phase I, II and III of Jennings Park in the upcoming budget.
After allocating $6,575,985 for Jennings Park project, it will take the fund balance to 29.27-percent of the recommended budget. This will still keep the county way above the 18-percent minimum fund balance threshold that the board has established.
ARPA Funds
Some of the equipment and other planned purchases were removed from the budget because county officials plan to purchase those items using American Rescue Plan Act (ARPA) funds.
According to Finance Director Deb Cheek, this will free up funds in the general fund budget. She also noted that a final rule was issued by the U.S. treasury clarifying information on eligible and ineligible uses, including for capital expenditures, and other provisions.
County staff is continuing to have discussions with the board about how they will spend the remainder of their approximately $10 million in ARPA funds. The board has received $27 million in Capital Improvement Plan requests.
Employee Compensation
Mull said that employee compensation is a big budget concern, including higher pay to recruit and retain employees in Emergency Medical Services and other public safety positions.
She said that paramedics are leaving for positions in hospitals and doctor's offices.
"We've never competed with doctors' office and hospitals for our paramedics," Mull said. "They are losing their nurses, and we simply cannot compete with $15,000 sign-on bonuses."
During the pandemic, some hospitals required staff to have COVID-19 vaccines. As a result, Mull said, some of those professionals left, and hospitals started to recruit paramedics and other professionals to fill those vacancies.
"We're dealing with something that's unique right now and are getting creative," Mull said. "We never stopped partnering with the community college and never stopped ride-along hours. We've gotten a lot of our employees through those community colleges."
If employees commit to stay with the county for a year, the county will help pay for their education, she added.
Iredell County does have a shortage of paramedics, but then county is doing better in recruitment and retention than many other counties.
In July, county officials hope that the salary scale adjustments that will go into place (following the county's job market study) will help them recruit and retain employees. The cost of implementing the market study, which resulted in pay increases for almost all county employees, is about $5 million.
New Positions
Salaries and employee benefits are roughly 36-percent of general fund budget requests. Mull reviewed the 24 new full-time position requests with the board.
• Three new positions in the Tax Assessor's Office to include a real property appraiser, a personal property appraiser and administrative assistant.
• Six new positions in the Sheriff's Office that include four sergeant positions, one detective and one Crime Scene Investigator.
• Two positions in the Register of Deeds Office for the passport program.
• One building inspector in the county's Development Services Division.
• One construction project specialist in the Solid Waste Department.
• Eleven positions in the Emergency Communication Department to include six Telecommunicator I positions, four Telecommunicator II positions and one Operations Manager.
Some positions will start effective July 1 and other positions will be delayed or start in January, Mull said. The salary and benefits for new positions is $1.4 million.
The county is facing a $244,784 increase in health insurance premiums for full-time employees and a $1.19 million increase in retirement contributions.