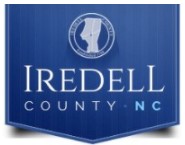 BY KARISSA MILLER
The Iredell County Board of Commissioners on Tuesday will consider a request to approve a contract with Mission Critical Partners for radio communications consulting and engineering services.
The meeting, which is open to the public, begins at 7 p.m. inside the commissioners' meeting room at the Iredell County Government Center, 200 S. Center Street in Statesville. The pre-agenda briefing will take place at 5 p.m. and is also open to the public.
During the winter retreat, the board voted to move forward with implementing a countywide VIPER (Voice Interoperability Plan for Emergency Responders) simulcast radio project using American Rescue Plan Act Funding in order to put first responders and the 911 center on one consolidated radio system.
According to county officials, two qualifications packages were received after posting the Request for Qualifications for the Radio Consultant and Engineering Services for this project.
Mission Critical Partners was selected as the most qualified consultant to work with the county on the project. The cost is $493,000 over a three-year period.
The consultant and engineer will work with Iredell County staff to provide project oversight and engineering services, working closely with state engineers to ensure radio operability and the coverage needs of every agency in need of emergency communications are taken into consideration.
When put in place, interoperable communications will benefit all public safety agencies when dealing with daily emergency calls or large-scale disasters. This will make fire, rescue, and law enforcement agencies better able to serve the citizens of North Carolina.
Also, during the meeting, the board will:
♦ Consider a request from Emergency Communications to proclaim April 2022 as National 9-1-1 Education Month.
♦ Hear a presentation of the Iredell County Child Fatality Prevention Team (CFPT) Annual Report for cases reviewed in 2021.
♦ Consider a request from the Fire Tax Oversight Committee for approval of budget amendment and allocate $206,670 from the Countywide Fire Service District Fund Balance to Cool Springs Volunteer Fire Department for exterior repairs to Station 2 caused by long-term water damage.
♦ Consider a request from Planning & Development to consider calling for a public hearing on May 3 at 7 p.m. in regard to a text amendment to the Land Development Code.
♦ Consider a request from Finance Department for consideration of Offer to Purchase and Contract for surplus real property located on Harmony Highway and to begin the upset bid process.
♦ Consider a request from Finance Department for approval and adoption of an assessment tool and criteria for prequalification of contractors on the Government Center Window and Brick Restoration Project.
♦ Consider a request from Finance Department for approval to appropriate additional Department of Juvenile Justice funds to Children's Hope Alliance in the amount of $10,000 and to transfer $7,000 from administration to Children's Hope Alliance.