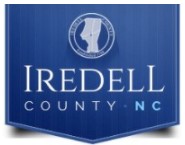 BY KARISSA MILLER
The Iredell County Board of Commissioners will hold a public hearing Tuesday night to consider an economic development incentive for Project Rider.
Commissioners will hold the public hearing at 7 p.m. inside the commissioners' meeting room at the Iredell County Government Center, 200 S. Center Street, Statesville.
The board will consider an up to $128,246 tax break over a five-year period based on the company's investment of up to $3 million. The company will create up to 40 high-paying jobs and the contract must be signed within 180 days.
Adult Protective Services Funding
In other matters, the board will also consider a request from the Department of Social Services for the approval of $13,583 in Adult Protective Services (APS) Essential Services Funds.
According to county documents, the Division of Aging and Adult Services (DAAS) has established Adult Protective Services (APS) Essential Services Fund using American Rescue Plan Act (ARPA) of 2021 funds.
This funding allows county departments of social services to provide essential services for adults for whom the need for protective services has been substantiated.
These funds will assist adults to age in place, eliminating unnecessary institutionalization and promoting opportunities to return to a community-based setting when possible.
These essential service needs include the provision of medical care for physical and mental health, assistance in personal hygiene, assistance with obtaining appropriate food, clothing, seeking and providing heated and ventilated shelter, providing for protection from health and safety hazards, and protection from abuse, neglect and exploitation.
The APS Essential Services Fund is available for use through December 31, 2022.
OTHER BUSINESS
Also, during the meeting, the board will:
♦ Recognize Parks and Recreation director Michelle Hepler with a plaque for her years of service and retirement.
♦ Consider a request from the Iredell Public Library to approve Budget Amendment of $10,415 to recognize the donation of a Bookeye 5 Scanner from the Iredell Friends of the Library.
♦ Consider a request from LandSouth Development for approval to extend the Due Diligence Period for the Bluefield Road Surplus Property.
♦ Consider a request from Tax Administration for approval of February 2022 Refunds and Releases.
♦ Consider a request from Clerk for approval of minutes from the March 1, 2022, meeting.