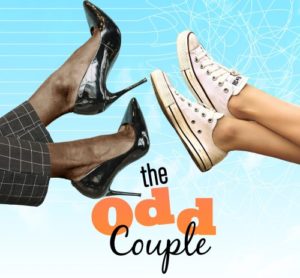 Special to Iredell Free News
Unger and Madison are at it again!
Theatre Statesville will present the story of Florence Unger and Olive Madison in "The Odd Couple" at Cornerstone Christian Academy from March 17-19 and March 24-26.
The duo will have you laughing throughout this production of Neil Simon's female version of the hilarious contemporary comic classic.
Instead of the poker party that begins the original version, Ms. Madison has invited the girls over for an evening of Trivial Pursuit. The Pidgeon sisters have been replaced by the two Constanzuela brothers.
But the hilarity remains the same.
Cornerstone Christian Academy is located at 650 Glover Street in Statesville.
Show Times
♦ Thursday, March 17, 7:30 p.m.
♦ Friday, March 18, 7:30 p.m.
♦ Saturday, March 19, 2 p.m. & 7:30 p.m.
♦ Thursday, March 24, 7:30 p.m.
♦ Friday, March 25, 7:30 p.m.
♦ Saturday, March 26, 7:30 p.m.
Tickets
Tickets are available on TheatreStatesville.com and at the door.
LEARN MORE
For a schedule of upcoming events, please see our events calendar on TheatreStatesville.com. For more information, please email info@theatrestatesville.com.