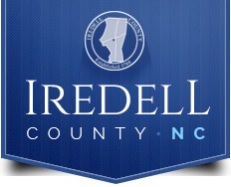 FROM STAFF REPORTS
The Iredell County Board of Commissioners will consider awarding an economic development incentive to a company considering a $13.6 million capital investment in the county.
Iredell Economic Development Corporation President & CEO Jenn Bosser will provide commissioners with details of "Project Buck" during the board's meeting on Tuesday during a public hearing on the proposal.
The company is considering a $13,626,000 investment over five years and the creation of 20 new jobs.
Commissioners will consider a $263,665 incentive over five years.
The board will meet at 5 p.m. for the pre-agenda meeting in the commissioners meeting room in the Iredell County Government Center in Statesville and then reconvene for the regular meeting at 7 p.m.
OTHER BUSINESS
In other business, the board will:
♦ Consider approval of a contract to sell surplus property located at 204 Bluefield Road in Mooresville to LandSouth Development for $2,150,000. The initial bid for the property was $841,000. Through the upset bid process, the bid increased nine times with LandSouth Development topping the next highest bid by nearly $500,00 in its final bid. The proceeds of the sale will be used to pay for development of Jennings Park.
♦ Consider staff's recommendation to award a contract for $856,400 to Bell Construction of Morganton for paving of the Government Center South parking lot.
♦ Consider an offer from Don Harrison Prevette to purchase a 2.08-acre parcel located at 4600 Harmony Highway, Harmony, from the county for $35,000. If the bid is accepted, it will begin a 10-day upset bid process.
♦ Conduct a public hearing to consider a request from Michael Halapy to rezone approximately 44 acres along Myers Mill Road.
♦ Conduct a public hearing to consider a request from Howard Bryan and Chad Puckett to rezone approximately 8.42 acres along the interior of Flower House Loop.