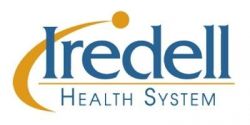 Iredell Health System was recognized as one of the Best Places to Work in the Charlotte region by the Charlotte Business Journal and one of the healthiest employers in 2021.
Iredell Health System is an equal opportunity employer and conducts all human resource practices in compliance with federal, state and local civil rights and employment legislation. Accordingly, Iredell Health System considers all applicants for employment equally, without regard to race, color, religion, gender, national origin, age, disability, veteran's status, gender identity or sexual orientation, and provides them with an opportunity to progress in the organization consistent with their skills and interests.
Iredell Health Systems provides a $7,500 sign-on bonus for qualifying RN applicants; a $10,000 sign-on bonus for qualifying Critical Care and Emergency Department RN applicants, a $5,500 sign-on bonus to new RN graduates; and a $1,000 sign-on bonus for Certified Nursing Assistants.
Apply for all positions HERE.
Medical Office Assistant (Iredell Internal Medicine – Statesville)
12/30/2021 – Iredell Internal Medicine
DIRECTOR, IS
12/28/2021 – Administration\
PHLEBOTOMIST (CERT) Weekend position
12/28/2021 – Laboratory
MAINTENANCE TECH II (Maintenance – FT 40 hours)
12/23/2021 – Maintenance
SOCIAL WORKER (Iredell Home Health – PRN)
12/22/2021 – Iredell Home Health
REGISTERED NURSE – Admissions Nurse (Iredell Home Health – FT 40 hours)
12/22/2021 – Iredell Home Health
REGISTERED NURSE – (Iredell Home Health – PRN)
12/22/2021 – Iredell Home Health
Registered Nurse (Iredell Home Health – FT 40 hours)
12/22/2021 – Iredell Home Health
LICENSED PRACTICAL NURSE – LPN (Iredell Home Health FT 40 hours)
12/22/2021 – Iredell Home Health
INTAKE LIAISON (Home Health – FT 40 hours)
12/22/2021 – Home Health
PATIENT ACCESS SCHEDULER – REHAB SERVICES (Business Office FT 40 hours)
12/22/2021 – Business Office
REGISTRATION CLERK – Admitting (Business Office – FT 40 hours)
12/22/2021 – Business Office
CT TECHNOLOGIST (Radiology – CT – PRN)
12/22/2021 – CT
CT TECHNOLOGIST (Radiology – CT – FT 40 hours)
12/22/2021 – CT
CT TECHNOLOGIST (Radiology – CT – FT 36 hours)
12/22/2021 – CT
PHARMACY TECHNICIAN (Pharmacy FT 32 hours)
12/22/2021 – Pharmacy
MEDICAL OFFICE ASSISTANT – FLOAT (Iredell Physician Network FT 40 hours)
12/22/2021 – Iredell Physician Network
PHYSICIAN PRACTICE OFFICE MANAGER (Iredell Primary Care – FT 40 hours)
12/22/2021 – Iredell Primary Care
Medical Office Assistant (Statesville Cardiovascular – FT 40 hours)
12/22/2021 – Statesville Cardiovascular Center
FOOD SERVICE WORKER (Food Service – FT 40 hours)
12/22/2021 – Food Service
CT TECHNOLOGIST/RAD. TECH. – Float (Radiology – Mooresville Imaging Center – FT 40 hours)
12/21/2021 – Radiology – Mooresville Imaging Center
CT TECHNOLOGIST (Radiology – CT – FT 40 hours)
12/21/2021 – CT
SWITCHBOARD OPERATOR – 3PM – 11PM 40 HOURS
12/17/2021 – Switchboard
ENDOSCOPY CNA – 32 HOURS; FULL-TIME
12/17/2021 – Endoscopy
OPERATING ROOM SURGICAL TECH PRN
12/16/2021 – Operating Room
OPERATING ROOM SURGICAL TECH – 9A – 9P 36 Hours
12/16/2021 – Operating Room
OPERATING ROOM SURGICAL TECH – 7AM – 7PM
12/16/2021 – Operating Room
OPERATING ROOM SURGICAL TECH – 10:30am – 11:00pm 36 hours
12/16/2021 – Operating Room
OPERATING ROOM RN – EVENING SHIFT – FULL-TIME
12/16/2021 – Operating Room
OPERATING ROOM RN – 7AM – 7PM 36 HOURS
12/16/2021 – Operating Room
OPERATING ROOM CHARGE NURSE – 3PM – 11PM
12/16/2021 – Operating Room
OPERATING ROOM ADMINISTRATIVE ASSISTANT/SCHEDULING COORDINATOR
12/16/2021 – Operating Room
Medical Office Assistant (Dr. Allan Cardiology – FT 40 hours)
12/15/2021 – Dr. Allan Cardiology
MEDICAL OFFICE ASSISTANT (Dr. Grimm Practice – FT 40 hours)
12/15/2021 – Dr. Grimm
Medical Office Assistant (Family Care Center – Taylorsville – FT 40 hours)
12/15/2021 – Family Care Center of Taylorsville
Medical Office Assistant (Iredell Diagnostic Center – Mooresville – FT 40 hours)
12/15/2021 – Iredell Diagnostic Center – Mooresville
MEDICAL OFFICE ASSISTANT (Iredell Family Medicine – Mooresville – FT 40 hours)
12/15/2021 – Iredell Family Medicine
Registered Nurse (Iredell Home Health – FT 36 hours)
12/14/2021 – Iredell Home Health
REGISTERED NURSE – Admissions Nurse (Iredell Home Health – FT 40 hours)
12/14/2021 – Iredell Home Health
RN Clinical Coordinator (Urgent Care/Occupational Medicine – FT 40 hours)
12/14/2021 – Occupational Medicine
Registered Nurse (Urgent Care – Mooresville – PRN)
12/14/2021 – Urgent Care – Mooresville
REGISTERED NURSE (Urgent Care – Mooresville – FT 40 hours)
12/14/2021 – Urgent Care – Mooresville
RAD. TECH./MEDICAL OFFICE ASSISTANT (Urgent Care – FT 40)
12/14/2021 – Urgent Care – Mooresville
RAD. TECH./MEDICAL OFFICE ASSISTANT (Urgent Care – FT 40)
12/14/2021 – Urgent Care – Mooresville
Medical Office Assistant (Urgent Care – Mooresville – PT 24 hours weekend option)
12/14/2021 – Urgent Care – Mooresville
Medical Office Assistant (Urgent Care – Mooresville – PRN)
12/14/2021 – Urgent Care – Mooresville
MEDICAL OFFICE ASSISTANT (Urgent Care – Mooresville – FT 40 hours)
12/14/2021 – Urgent Care – Mooresville
MEDICAL OFFICE ASSISTANT (Urgent Care – Mooresville – FT 40 hours)
12/14/2021 – Urgent Care – Mooresville