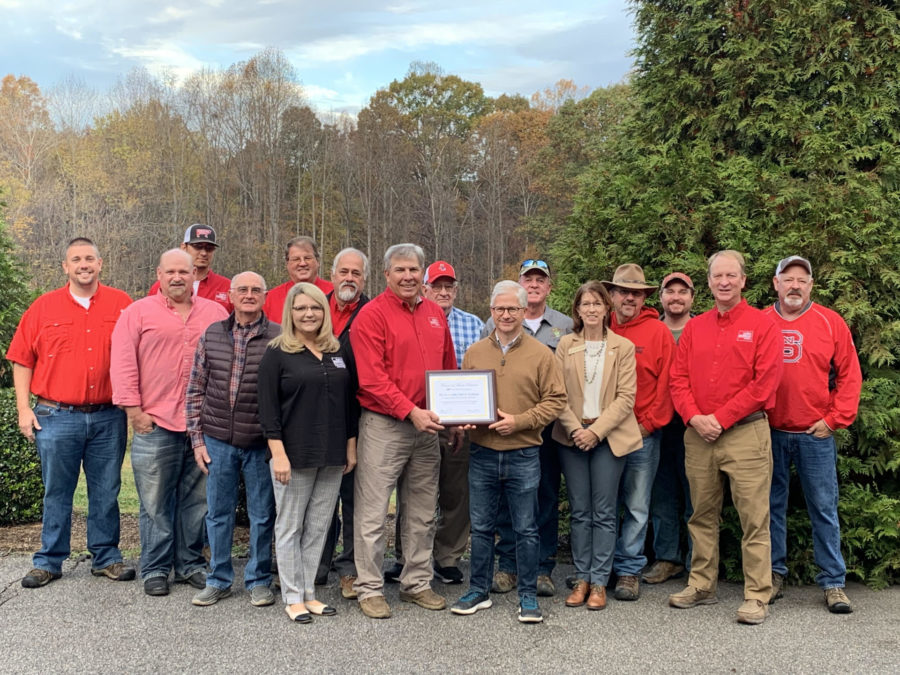 BY BRANDY TEMPLETON
Congressman Patrick McHenry met with local farmers Wednesday morning in an effort to learn more about issues impacting agriculture.
Iredell County commissioners Melissa Neader and Scottie Brown showed support for the community along with Iredell Farm Bureau President Doug Holland and Yadkin Valley Farm Bureau President Justin Somers.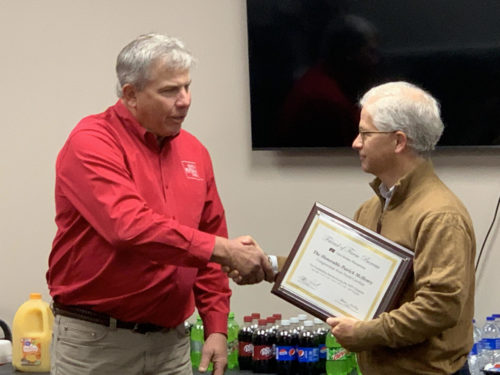 McHenry was presented a "Friend of the Farm Bureau" award for years of service helping the farming community.
"He's a career American that seeks to do what's best for the people," Holland said. "He's a true friend to the agricultural community."
McHenry, a Republican who represents North Carolina's 10th District, said that he values farmers and will continue to work to help them.
"The farm community feels pressure on all sides," he said. "Because of inflation, their gas, energy, fertilizer, and seeds costs have all increased."
McHenry said he is optimistic about the future for the agricultural community.
"We've gained a lot of agricultural territory now," he shared. "Thank you for making me smarter on your issue set."
McHenry, who is running for re-election against Democrat Pam Genant on November 8, took time during the visit to work in a little campaigning.
Voters, he said, should choose their congressman based on issues that matter — such as inflation and public safety.
"Citizens need to vote for good representatives who will give them a voice," he said. "I'm your voice to Washington — not Washington's voice to you."