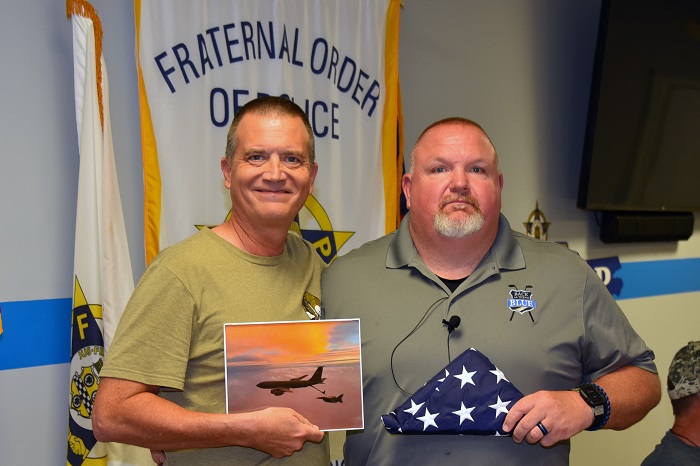 Special to Iredell Free News
Statesville resident Scott Ostrowski recently returned from Qatar following a deployment with the Air National Guard.
A Chaplain Major, he was stationed in Al Udeid Air Base from January through July 2022.
Upon his return, he presented an American flag to Fraternal Order of Police Lodge 10 President Rodney James at the associate meeting with over a hundred members in attendance. Ostrowski is an associate member and chaplain of the FOP Lodge.
The flag was flown over Iraq on July 4 in a combat mission in support of Operation Inherent Resolve in a KC 135 refueling plane, which refueled F-16s over Syria.
The flag was flown in honor of Lodge 10 for their support of Ostrowski and all U.S. military personnel at home and abroad protecting our freedoms.