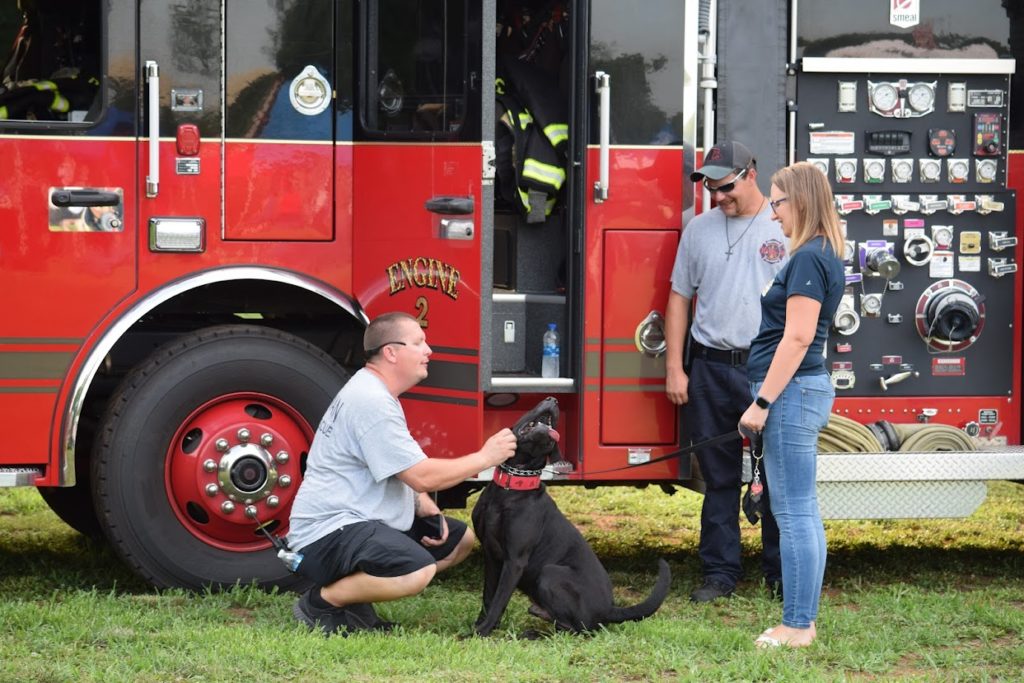 BY DEBBIE PAGE
debbiepage.iredellfreenews@gmail.com
About 500 community members flocked to ESC Park Tuesday night to play games, pet K9s, and learn more about their community and public safety agencies at the Troutman Police Department's National Night Out event on Tuesday evening.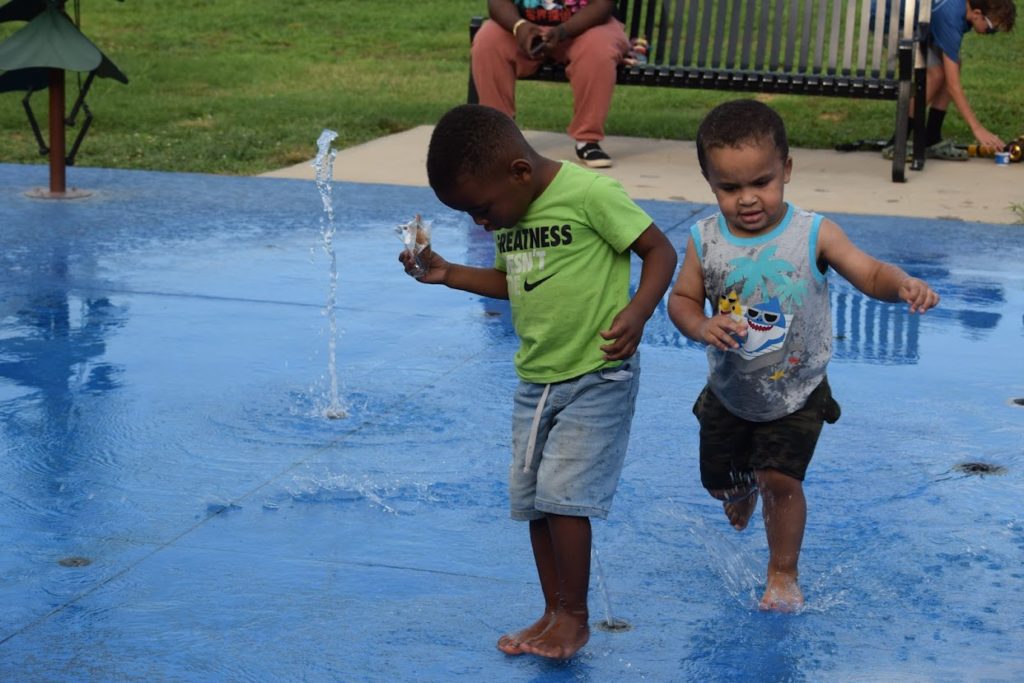 Chief Josh Watson was "extremely happy with the turnout from the community tonight and enjoyed connecting with citizens, officers from other agencies in the area, and all the vendors."
"One of our goals as a department is to develop and maintain personal relationships with those whom we serve, and events like National Night Out are an integral part in achieving that," added Watson.
Representatives from the Iredell County Sheriff's Office, N.C. Highway Patrol, Iredell County EMS, Iredell Search and Rescue, and N.C. Wildlife also attended the event.
Sheriff Darren Campbell and his colleagues showed off the department's armored personnel carrier.
Todd Carver, Basic Law Enforcement Training (BLET) program coordinator at Mitchell Community College, talked with youths, hoping to spark their interest in a law enforcement career.
In addition to BLET, Mitchell's public safety program offers basic fire, EMT, and paramedic training. The college also offers a paramedic to RN bridge program, which guarantees candidates a spot in Mitchell's competitive nursing program if they pass the paramedic certification exam.
About 35 local agencies, churches, schools, and businesses supported the event, handing out small gifts, food and treats, and information about their services.
Southern Treats ice cream was a hit on this warm evening, and the Town of Troutman provided hot dogs, chips, and water at the free event. Sound Wave DJ and Entertainment provided upbeat music to liven up the crowd.
Kids also enjoy a bounce fun house, inflatable slide, splash pad, and the large playground area in addition to corn hole and other games provided by vendors.
Photo Gallery