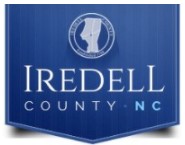 PUBLIC HEARING FOR THE CONSIDERATION
OF POSSIBLE ECONOMIC DEVELOPMENT INCENTIVE
FOR AN UNDISCLOSED COMPANY (Project Weave)
Notice is hereby given pursuant to N.C.G.S. 158-7.1 that on Tuesday, January 3, 2023, at 7:00 PM, during a meeting of the Iredell County Board of Commissioners, a public hearing will be held for the consideration of economic development incentive for an undisclosed company. The incentive grant being considered is up to $77,905 over a five-year period, based on the company's investment of up to $5 million in Iredell County. The public hearing will be conducted in the Iredell County Government Center (Commissioners' Meeting Room), 200 South Center Street, Statesville, N.C. Written comments regarding the public hearing can be mailed to Iredell County, Attention Clerk to the Board, P.O. Box 788, Statesville, NC 28687, or by email at publiccomment@co.iredell.nc.us. Written comments may be submitted between publication of this notice and 24 hours prior to the scheduled time for the beginning of the public hearing.
The amount of the appropriation is based upon the ad valorem property tax revenue that Iredell County anticipates receiving from the company's new investment, as well as the anticipation that the company will stimulate the local economy, promote business, and create jobs.
Iredell County Board of Commissioners
Amy B. Anderson, Clerk to the Board
Published: December 23 & December 30, 2022