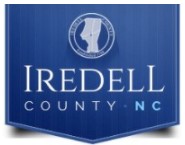 PUBLIC NOTICE
THE IREDELL COUNTY BOARD OF COMMISSIONERS WILL HOLD A PUBLIC HEARING ON TUESDAY, JANUARY 3, 2023, AT 7:00 P.M. IN THE COMMISSIONERS MEETING ROOM OF THE IREDELL COUNTY GOVERNMENT CENTER AT 200 S. CENTER STREET IN STATESVILLE, NC TO HEAR THE FOLLOWING REQUEST:
REZONING REQUEST: Owner/Applicant Lourdes Aleman, La Frontera is requesting to rezone two parcels, totaling approximately 4.07 acres, along Salisbury Highway, from Residential Agricultural (RA) to General Business (GB). This is a conventional rezoning request, which will bring an existing legal non-conforming use into compliance. No special conditions are proposed at this time. A copy of the staff report is available at https://www.co.iredell.nc.us/AgendaCenter/PlanningBoard-5.
For further information on the above request, please contact Leslie Meadows at 704.878.3118, Ext. 5361, or at leslie.meadows@co.iredell.nc.us.
The meeting will also be broadcast on Spectrum 1306 and available via livestream on the Iredell County website (https://www.co.iredell.nc.us). The public hearing will be held to receive public comment, both written and oral, on the proposed above items.
Written comments regarding the public hearing can be mailed to Iredell County, Attention Clerk to the Board, P.O. Box 788, Statesville, NC 28687, or by email at publiccomment@co.iredell.nc.us. Written comments may be submitted between publication of this notice and 24 hours prior to the scheduled time for the beginning of the public hearing.
Published: December 23 & December 30, 2022